What's behind BHP's move from London to Sydney?
BHP, the world's largest mining company, is moving its primary stockmarket listing from London to Sydney. Saloni Sardana looks at what's going on and what it could mean for UK investors.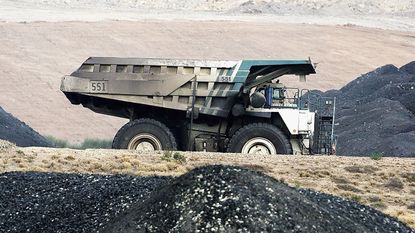 (Image credit: © Ian Waldie/Getty Images)
The FTSE 100, the UK's flagship stockmarket index, is set to lose its biggest company, after mining giant BHP said it is moving its primary listing from London to Sydney.
At present BHP, has a dual-class structure with a primary listing in London, and secondary listing in Sydney.
So why is BHP doing this and what may it mean for you?
Subscribe to MoneyWeek
Subscribe to MoneyWeek today and get your first six magazine issues absolutely FREE
Get 6 issues free
Sign up to Money Morning
Don't miss the latest investment and personal finances news, market analysis, plus money-saving tips with our free twice-daily newsletter
Don't miss the latest investment and personal finances news, market analysis, plus money-saving tips with our free twice-daily newsletter
What is BHP doing?
BHP is a resource extraction firm – the world's largest mining company. Its core businesses is mining metals, minerals, oil and gas.
That being said, at the same time as announcing its move back to Sydney, BHP also said it plans to abandon fossil fuels by selling its oil and gas operations to Australian company Woodside Petroleum.
The announcements come as BHP reported its best profit in more than a decade and a record-breaking dividend of $2 (£1.45) a share on the back of soaring iron ore prices. The company also said it was ploughing ahead with its Jansen potash project in Canada.
What was the previous arrangement?
BHP is currently split into two legal entities: BHP Plc which is listed in London, and BHP Group Ltd whose shares are listed in Sydney. Both entities will be simplified and merged into one.
The changes are the most radical in the history of the company, and follow a similar restructuring to that of consumer giant Unilever in 2018. Unilever initially said it would merge its two businesses into one to be listed in Amsterdam. However, the company was forced to U-turn on those plans following protests from UK shareholders.
It is unlikely, however, that opposition from UK shareholders will force BHP to backtrack. As Sky News puts it: "For a start, BHP is not really an established stalwart of UK business in the way that Unilever is, but is chiefly an Australian business."
So why is BHP moving to Sydney?
There could be plenty of reasons, of course. But Mike Henry, the company's chief executive, told the Financial Times that the simpler corporate structure would make it easier for the company to grow. That may be partly true, but it is likely that Australia's less stringent environmental requirements compared to UK standards acted as an incentive to move. Henry is also trying to enhance BHP's focus on commodities such as nickel, copper and fertilisers.
Another reason may be to close the gap between Australian shares and UK-listed shares. BHP's London-listed shares trade at a discount to their Australian counterparts because Australian investors gain from a mechanism called "dividend franking", which is a tax credit that averts double taxation as it recognises that dividends are paid from profits that have already been subject to tax.
What does this mean for investors?
As Bloomberg says: "The deletion from the FTSE 100 will also prompt asset managers and exchange-traded funds which track the benchmark to sell their holdings in BHP."
So there are concerns that several UK investors may have to sell their shares.
All in all, it is unlikely to be a big deal in the longer-run, but in the short term it may cause more selling.
Shares in BHP rose around more than 5% on the news, but have fallen back since.
Saloni is a web writer for MoneyWeek focusing on personal finance and global financial markets. Her work has appeared in FTAdviser (part of the Financial Times), Business Insider and City A.M, among other publications. She holds a masters in international journalism from City, University of London.
Follow her on Twitter at @sardana_saloni