The curious case of Cox & Kings
Cox & Kings, the historic Indian travel company, marked its 250th anniversary by floating on the stock exchange. Since then, the whole edifice has come crashing down in mysterious circumstances.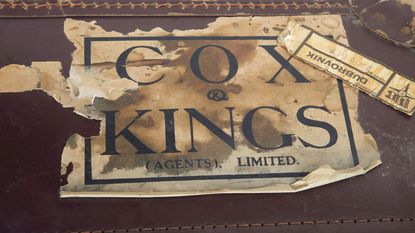 (Image credit: © Alamy)
In 2007, India's most storied travel firm, Cox & Kings, signed a long lease to acquire a mountain in the Swiss Alps, grandly "re-branding" it under its own name. The move was typical of the historic company's ambition to tap the growing appetite for travel among India's middle-classes. Shortly after, it marked its 250th anniversary by floating on the Mumbai stock exchange. It has taken little more than a decade for the edifice to come crashing down.
A fall from grace
What a fall it's been, says Indian legal website The Leaflet. CEO Peter Kerkar, the globe-trotting Stanford graduate who ran the group, is in a Mumbai jail accused of defrauding banks and plundering the company of hundreds of millions. His sister Urrshila, who handled the Indian business, lives in a faded mansion on the city's seafront with their elderly father, awaiting her own possible summons. The Kerkars vehemently deny any wrongdoing, arguing that they're the innocent victims of rogue executives and financial associates, and will fight to clear the family name. "You could call us dumb and dumber," Urrshila recently told the Financial Times. "They've not found even a single rupee with Peter or myself… We haven't taken the bloody money."
The episode, described by a judge last year as a "fraud of epic proportions", is the latest, and possibly final, chapter in the history of a company whose rise mirrors that of India. The firm got its start in 1758 when Richard Cox arrived as an agent "to supply British troops as they plundered the subcontinent", quickly adding banking and shipping interests, says the FT: diamonds, rubies and other "colonial spoils" flowed through its accounts. Having merged, following the first world war, with rival Henry S. King & Co, the company was bought by Lloyds Bank, which split the business. It sold the shipping operation, which "began its transformation into a travel company", says The Times. In the 1970s, Cox & Kings came under increasing pressure to sell itself as part of then-prime minister Indira Gandhi's drive to "Indianise" colonial institutions.
Subscribe to MoneyWeek
Subscribe to MoneyWeek today and get your first six magazine issues absolutely FREE
Get 6 issues free
Sign up to Money Morning
Don't miss the latest investment and personal finances news, market analysis, plus money-saving tips with our free twice-daily newsletter
Don't miss the latest investment and personal finances news, market analysis, plus money-saving tips with our free twice-daily newsletter
Step forward, Ajit Kerkar – a London-trained hotelier, married to a Swiss interior designer, who ran the hospitality division of India's largest conglomerate, the Tata Group. Teaming up with British PR executive Anthony Good, he acquired Cox & Kings in around 1980. In 1986, Kerkar brought his 20-something son, Peter, into the business, says Rediff. "Colleagues describe him as ambitious and intelligent, with a hands-off style" – apparently more at home in Hampstead, and at his Irish holiday house in Kerry, than in India, which he visited "barely three or four times a year for board meetings". Married to Emma Tully, daughter of the BBC's veteran Indian bureau chief Mark Tully, Kerkar Jr was a hit on the London business circuit ("very hail-fellow-well-met", according to Rocco Forte), who lost no time striking deals in pursuit of his aim of becoming the Indian Thomas Cook. In 2011, Cox & Kings acquired the British educational tour group Holidaybreak for £312m, multiplying its debt fivefold.
The missing millions
With hindsight, it was downhill thereafter. Cox & Kings began selling business units in Europe, supposedly to pay down debt. But a later inquiry established that the proceeds had disappeared. Investigators, working through a list of allegedly fake customers and shell companies, has still not determined exactly where the group's missing millions (it was valued at $1.2bn in 2018) have ended up. In 2020, Kerkar and several other executives, including chief financial officer Anil Khandelwal, were arrested. The mystery "darkened" when another finance manager was found dead on a railway track. The case has yet to go trial, and could embroil much of the Indian financial establishment – and even the government, says The Leaflet. "The curious case of Cox & Kings" could yet get nastier.
Jane writes profiles for MoneyWeek and is city editor of The Week. A former British Society of Magazine Editors editor of the year, she cut her teeth in journalism editing The Daily Telegraph's Letters page and writing gossip for the London Evening Standard – while contributing to a kaleidoscopic range of business magazines including Personnel Today, Edge, Microscope, Computing, PC Business World, and Business & Finance.
She has edited corporate publications for accountants BDO, business psychologists YSC Consulting, and the law firm Stephenson Harwood – also enjoying a stint as a researcher for the due diligence department of a global risk advisory firm.
Her sole book to date, Stay or Go? (2016), rehearsed the arguments on both sides of the EU referendum.
She lives in north London, has a degree in modern history from Trinity College, Oxford, and is currently learning to play the drums.