Eight house features buyers crave
When it comes to selling property these house features are likely to seal the deal for buyers.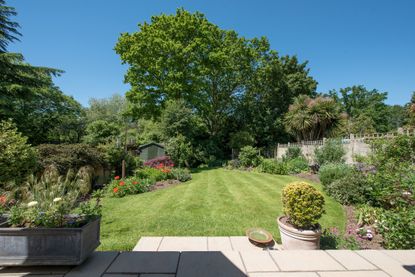 (Image credit: Getty Images)
Although efforts are in full swing to curb inflation, increasing employment and high wage growth provide a glimmer of hope for potential homebuyers, despite the soaring cost of mortgages, which are more than three times higher compared to three years ago.
Although house prices have taken a slight dip after years of increases, now might be a good time to sell, especially if you're relocating for a job, downsizing, or looking for a smaller mortgage.
To ensure you, as the seller, get the best price for your home, consider these "most-craveable" home features when preparing your home for viewings. Whether it's water pressure in the kitchen and bath, triple-glazed windows, parking availability or the size of the garden, buyers want to know that the specifics of the property meet their needs.
Subscribe to MoneyWeek
Subscribe to MoneyWeek today and get your first six magazine issues absolutely FREE
Get 6 issues free
Sign up to Money Morning
Don't miss the latest investment and personal finances news, market analysis, plus money-saving tips with our free twice-daily newsletter
Don't miss the latest investment and personal finances news, market analysis, plus money-saving tips with our free twice-daily newsletter
The top eight house features buyers crave
1. Outdoor space – Most homebuyers are looking for a home that will give them extra space for entertaining or relaxing. Access to a roof terrace, a balcony, a patio or, ideally, a garden is right at the top of their priority list.
2. Energy efficiency – As more and more people work from home and the price of energy stays high, homeowners are looking for ways to save money and reduce energy bills. So much so that the demand for a property with a good energy-efficiency rating comes in as one of the most sought-after features for buyers.
3. Double-glazed windows – Thermal insulation on double-glazed windows can reduce energy costs, absorb sounds from the outside, add a layer of security to your home and help reduce mould growth from condensation on your windows. Even if you can't see the mould, buyers might smell it.
4. Garage/parking space – For some homebuyers, a house without a garage or off-street parking can be a deal breaker. Although on-street parking is common in most areas, a garage, driveway or other designated parking area is a real selling point.
5. Upgrades – Many home buyers are willing to spend big on homes with new or high-quality finishes. Solid hardwood floors, new carpets, and modern, updated kitchens and bathrooms are high on the list. It's possible you may not recoup the total costs of upgrades and renovations, but the property is like to sell much faster.
6. Location – It's no surprise that one of the most important features buyers look for when buying a home is the neighbourhood or location of the house or flat. Whether it's located close to transport routes, scores well for safety, social life or schools, the one feature you can't change is a home's location.
7. Flex space – Having flexible space to use as a guest room or home office is often at the top of many homebuyers' wish lists. An extra room gives homeowners the flexibility to use it however they wish or for whatever fits their lifestyle.
8. Property "value" – The value of a property is subjective and varies from one buyer to the next. But value remains a key metric for many people, whether that means a great price/sq. ft. ratio, modern amenities or charming details only found in older homes, the value of the property is an important feature most buyers consider.
According to GoCompare Home Insurance, there are 16 additional property must-haves for buyers (excluding those listed above):
Central heating
Secure windows and doors
Good, reliable broadband and strong mobile phone signal
Plenty of electrical sockets
A driveway or dedicated parking (in lieu of a garage space)
Local shops and amenities
Daylight
Friendly neighbours
Pet friendly
A bath (or two)
A new boiler or central heating system
At least two toilets
A living room large enough to accommodate a large TV
A shower cubicle
A dining room
Cavity wall insulation
The lack of housing inventory and the high price of property means that most homebuyers won't be able to get everything on their list of "must-have" features and will need to compromise, turning their lists into "nice-to-haves" instead. Still, if you're a homeowner with a property to sell that has any of these features, it's good to know what to highlight in your sales material that might land you a quicker sale and a better price.
Related articles

For the past 18+ years, Kathryn has highlighted the humanity in personal finance by shaping stories that identify the opportunities and obstacles in managing a person's finances. All the same, she'll jump on other equally important topics if needed. Kathryn graduated with a degree in Journalism and lives in Duluth, Minnesota. She joined Kiplinger and MoneyWeek in 2023 as a contributor.