What is Michael Jordan's net worth?
Michael Jordan made a name for himself in basketball, but he's also an accomplished investor and businessman.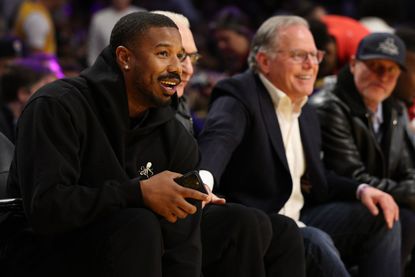 (Image credit: Photo by Harry How/Getty Images)
Michael Jordan is synonymous with basketball. He's one of the most iconic figures in the sport's history and he's used his success on the court to build a huge business empire. While his fortune does not come close to that of Elon Musk or Bill Gates, he's still a very wealthy man.
According to Bloomberg, today, Michael Jordan has a net worth of around $3.5bn, although as most of his wealth is tied up in private businesses and property, this figure is subject to a lot of speculation.
Here we look at how Michael Jordan built his fortune and how he is investing right now to build his wealth further in the years ahead.
Subscribe to MoneyWeek
Subscribe to MoneyWeek today and get your first six magazine issues absolutely FREE
Get 6 issues free
Sign up to Money Morning
Don't miss the latest investment and personal finances news, market analysis, plus money-saving tips with our free twice-daily newsletter
Don't miss the latest investment and personal finances news, market analysis, plus money-saving tips with our free twice-daily newsletter
Michael Jordan's legendary career
Michael Jordan's basketball career is, in a word, legendary.
His most notable achievement was winning six NBA championships with the Chicago Bulls, leading the team to victory in 1991, 1992, 1993, 1996, 1997, and 1998. In each of those years, he was also named the NBA Finals Most Valuable Player (MVP).
MVP awards are given to the player who is deemed to have had the most impressive regular season performance, and the very fact Jordan won one not once or twice, but six times over the space of nearly a decade illustrated his incredible talent and skill as a basketball player.
On top of these accolades, Jordan also holds the record for the highest career scoring average in NBA history. He scored an average of 30.1 points per game. The record still stands to this day, with Wilt Chamberlain the only other player to even come close.
Before his career in the NBA, Jordan represented his country at the Olympics, winning gold with the USA basketball team in 1984 and 1992.
With this track record, it's no surprise the player was inducted into the Naismith Memorial Basketball Hall of Fame in 2009 - the highest honour that can be bestowed upon a basketball player.
Michael Jordan's career as an investor
Michael Jordan is not only one of the greatest basketball players of all time, but he is also a successful businessman having built a vast fortune through partnerships and his ownership of the Charlotte Hornets.
In 2010, Jordan became the first former NBA player to become the majority owner of an NBA team - the Charlotte Bobcats (now known as the Charlotte Hornets)
Under Jordan's ownership, the team blossomed both on and off the court. His connections and experience in the NBA certainly helped and enabled him to agree deals previously unavailable to the team, such as selling the naming rights to the team's arena to Spectrum for $25 million over 10 years.
Forbes pegged the team's value at $1.5 billion in 2021.
Then there's Jordan's partnership with Nike.
Starting in 1984, Jordan signed a deal with Nike to create a new line of sneakers called Air Jordans, which quickly became a cultural phenomenon. With sales booming, Nike expanded the brand into clothing and accessories.
Since then, Jordans have become one of Nike's most successful product lines with Forbes estimating he earned $130 million from Nike in 2020 alone.
Away from his main business ventures, Michael Jordan has stakes in numerous other companies, including a motorsports team and a tequila brand.
Today, the term 'influencer' is widely used and Michael Jordan was one of the first. He realised the power of mass-market media in the 1990s and used his name to create a multi-billion dollar brand. Moreover, he has managed to keep a tight leash over who controls his image rights, building an air of exclusivity over the Michael Jordan brand.
This skill and forward thinking have helped Jordan build his multi-billion dollar fortune.
Jacob is the founder and CEO of ValueWalk. What started as a hobby 10 years ago turned into a well-known financial media empire focusing in particular on simplifying the opaque world of the hedge fund world. Before doing ValueWalk full time, Jacob worked as an equity analyst specializing in mid and small-cap stocks. Jacob also worked in business development for hedge funds. He lives with his wife and five children in New Jersey. Full Disclosure: Jacob only invests in broad-based ETFs and mutual funds to avoid any conflict of interest.