The unintended consequences of ESG investing
Many people are refusing to invest in energy companies, citing "ESG" concerns. But we still need fossil fuels, says Merryn Somerset Webb, and will for years to come. Boycotting the sector is a bad idea.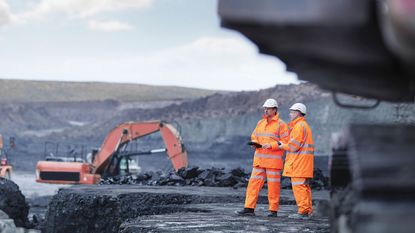 (Image credit: © Getty )
If you are a new graduate, you should not work for "climate wrecking companies", says António Guterres, the UN secretary general.
In particular, you should not work for any companies that finance fossil fuel development. Instead, you should "use your talents to drive us towards a renewable future". Sounds nice, doesn't it? It fits with the environmental, social and governance (ESG) vibe of the last five years or so – and with the apparent requirements of the tsunami of money that has poured into ESG investment vehicles. ESG is now the "fastest-growing corner of the asset management industry", says the Financial Times. But there's a problem. Look at it like this, said Kiril Sokoloff of 13D Research & Strategy at the Market Mind Hypothesis symposium last week.
There are 1.3 billion cars in the world. Almost all of them use liquid fuel – transport accounts for around 60%-65% of global oil demand. Electric cars might be a nice thing to have, but they are a nice thing not many people have. When one panel chair at Davos asked last week how many of her (well-off) audience had electric cars, four people put their hands up. In total, says Sokoloff, there are 15 million electric cars in the world. That is a number that might not rise very fast from here given today's environment. Putting aside the rolling factory closures in the US, the key factor here is the sharply rising prices of the metals you need to make these cars (and their batteries). As prices rise, who – in a global cost of living crisis – will buy them? And who will instead look at the $8trn-odd of value embedded in their existing cars and keep them a while longer.
Subscribe to MoneyWeek
Subscribe to MoneyWeek today and get your first six magazine issues absolutely FREE
Get 6 issues free
Sign up to Money Morning
Don't miss the latest investment and personal finances news, market analysis, plus money-saving tips with our free twice-daily newsletter
Don't miss the latest investment and personal finances news, market analysis, plus money-saving tips with our free twice-daily newsletter
Unintended consequences
Should we ramp up mining capacity – raising supply to meet demand and bring prices down? Sure, of course we should. But thanks to the well-meaning global elites telling the young to stay away from grubby stuff there is a shortage of mining engineers. This is the same law of unintended consequences that is playing out in the fossil fuel sector. Yes, we want to cut fossil fuel use where we can. But we (perfectly obviously) will be needing fossil fuels for many years to come – so refusing to finance it and calling on all the smart kids to boycott it doesn't seem like a madly good idea. If all the clever kids are working in renewables, who is keeping the energy show on the road while we wait for all their solutions? It also gives those who aren't much bothered by ESG more power than perhaps we would like.
Oil-cartel Opec is back to having "huge clout", notes Sokoloff. Is that what we wanted? We asked here last week if ESG might be causing inflation. The answer is yes (listen to my podcast from a few weeks ago with Barry Norris for more on this and read last week's story again on moneyweek.com). And that matters for the energy transition too. Perhaps it will happen too slowly because we tried to make it too fast.
For investors, it all adds up to one of many good reasons to look at the energyand resources-heavy UK market notwithstanding the knee-jerk populism of the oil and gas windfall tax. But it also suggests some obvious advice for those graduating this year. Maybe you should ignore Guterres for now and think about applying for jobs in mining and oil. Supply and demand are on your side.
For more on this topic, see:
ESG investing is important, but lots of other things matter too
The world still needs fossil fuels – here's how to invest
Merryn Somerset Webb started her career in Tokyo at public broadcaster NHK before becoming a Japanese equity broker at what was then Warburgs. She went on to work at SBC and UBS without moving from her desk in Kamiyacho (it was the age of mergers).
After five years in Japan she returned to work in the UK at Paribas. This soon became BNP Paribas. Again, no desk move was required. On leaving the City, Merryn helped The Week magazine with its City pages before becoming the launch editor of MoneyWeek in 2000 and taking on columns first in the Sunday Times and then in 2009 in the Financial Times
Twenty years on, MoneyWeek is the best-selling financial magazine in the UK. Merryn was its Editor in Chief until 2022. She is now a senior columnist at Bloomberg and host of the Merryn Talks Money podcast - but still writes for Moneyweek monthly.
Merryn is also is a non executive director of two investment trusts – BlackRock Throgmorton, and the Murray Income Investment Trust.