How to identify quality stocks
Strong businesses are the best way to cope better with a world of uncertainty and high inflation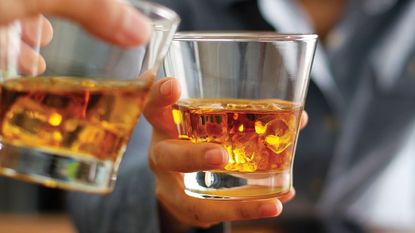 (Image credit: © Getty Images/iStockphoto)
In MoneyWeek last month, I discussed how Terry Smith views the resilience of his portfolio in a higher-inflation environment, with quality as its defining characteristic. But what do we mean by quality? Every fund group has a different perspective and there is no firm definition. However, I identify a quality stock using three main factors: profitability and returns; stability and consistency; and financial strength.
What I look for in a quality stock
I like to invest in companies that have high gross margins and good returns on capital. A high gross margin usually indicates pricing power and a sensible competitive environment. Similarly, a good return on capital, which has been consistent over a number of years, suggests that there are barriers to entry in the industry.
Consistency is important because companies with cyclical returns require investors to finesse the timing of entry and exit. This can be a good way to make money, but will probably be trickier during high inflation. Stability of sales and cash flows means that there is a regular demand for the company's products; it's not reliant on selling big-ticket items, but rather there is a subscription element (such as Microsoft's Office suite), or a consistent demand (Kellogg's cereals).
Subscribe to MoneyWeek
Subscribe to MoneyWeek today and get your first six magazine issues absolutely FREE
Get 6 issues free
Sign up to Money Morning
Don't miss the latest investment and personal finances news, market analysis, plus money-saving tips with our free twice-daily newsletter
Don't miss the latest investment and personal finances news, market analysis, plus money-saving tips with our free twice-daily newsletter
The importance of strong finances
Financial strength is critical in a climate of rising interest rates and a declining availability of credit. Look for modest leverage and the ability to service debt. There is nothing worse than an investment that suddenly needs to raise equity, as this always happens at the wrong time.
Companies with high debt relative to their cash flow are always at risk. This is clear from looking at interest coverage ratios and the value of net debt on the balance sheet. However, the risk can be more subtle. AO World recently raised cash from shareholders because its credit insurer was threatening to withdraw cover. The credit insurer protects AO World's suppliers from a default, paying out if the company goes bust. AO World then needed to reinforce its balance sheet at an inopportune time.
Therefore, financial quality is more than just the debt. It also encompasses the type of business, the supply chain, the working capital arrangements, the level of fixed costs, and more.
High-quality companies include businesses such as Unilever and Diageo in the UK and Microsoft and Mastercard in the US. These have strong balance sheets, consistent and stable consumer demand and generate attractive returns. They also have strong consumer loyalty, which is another key facet of quality.
Stephen is an experienced investment analyst who provides investing courses online and in person through his website behindthebalancesheet.com
Stephen is an experienced investment analyst who provides investing courses online and in person through his website behindthebalancesheet.com