When will the bear market end?
US stocks are now in bear market territory. Can history tell us when a bottom is likely?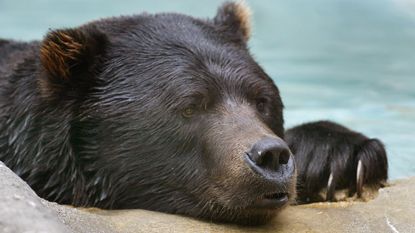 (Image credit: © Tim Boyle/Getty Images)
It can no longer be denied. US stocks are firmly in bear market territory. The Nasdaq, weighted towards technology stocks, got there a while ago (it's down more than 30%), but it took until this week for the S&P 500 to finally shed the requisite 20% from its most recent high at the start of 2022. The main question on investors' minds right now is probably: when will it end?
History is no guide to the future, as the fund literature always tells us, but it's also the only one we've got. According to Bank of America's Michael Hartnett, stocks lose around 37% in the average US bear market, with an average duration of nine months. Assuming this one follows that pattern, the S&P 500 would bottom out at around 3,000 in October 2022.
Unfortunately, a deeper look into the data shows that this average hides a wide range. Nir Kaissar on Bloomberg highlights research from investment strategist Ed Yardeni who looked at the S&P 500 back to 1928, showing that bear markets come in all shapes and sizes.
Subscribe to MoneyWeek
Subscribe to MoneyWeek today and get your first six magazine issues absolutely FREE
Get 6 issues free
Sign up to Money Morning
Don't miss the latest investment and personal finances news, market analysis, plus money-saving tips with our free twice-daily newsletter
Don't miss the latest investment and personal finances news, market analysis, plus money-saving tips with our free twice-daily newsletter
Investors in the 2000s have been relatively spoiled. The millennium kicked off with a painful bear market following the dotcom bust – from the peak in March 2000 to the bottom in October 2002, the S&P lost nearly 50% and it took more than two-and-a-half years to do so.
But since then, the bear markets and close calls (those that didn't quite hit the 20% but came close) have been fairly brief. The financial crisis was terrifying and has had a long-lasting impact on both the economic and political landscape, but the 57% drop was over within 18 months. Near-bear markets in 2011 and 2018 lasted for fewer than six months each. And during the pandemic crash, stocks went from top to bottom in just over a month.
The cavalry isn't coming
So is there any way to predict when a bear market might end? In recent times, bear markets have usually ended once central banks – led by the Federal Reserve in the US – get ahead of them by taking radical steps to loosen monetary policy. But this time round, it's harder to see that happening, given that inflation, rather than falling markets, is still the threat uppermost in central bankers' minds.
What's also concerning for investors who have grown used to short, sharp shocks, is that the era to which our own is most often compared today – the 1970s and early 1980s – also played host to some of the most grinding bear markets on record. Stocks halved (and that's not accounting for inflation) between January 1973 and October 1974, for example, while between November 1980 and August 1982, they fell by 27%. In short, it may be far too early to hope for relief from this bear trend.
SEE ALSO
• We're in a bear market – change the way you invest
John is the executive editor of MoneyWeek and writes our daily investment email, Money Morning. John graduated from Strathclyde University with a degree in psychology in 1996 and has always been fascinated by the gap between the way the market works in theory and the way it works in practice, and by how our deep-rooted instincts work against our best interests as investors.
He started out in journalism by writing articles about the specific business challenges facing family firms. In 2003, he took a job on the finance desk of Teletext, where he spent two years covering the markets and breaking financial news. John joined MoneyWeek in 2005.
His work has been published in Families in Business, Shares magazine, Spear's Magazine, The Sunday Times, and The Spectator among others. He has also appeared as an expert commentator on BBC Radio 4's Today programme, BBC Radio Scotland, Newsnight, Daily Politics and Bloomberg. His first book, on contrarian investing, The Sceptical Investor, was released in March 2019. You can follow John on Twitter at @john_stepek.