Our trade of the decade came good – what's next?
Back in 2010 we said you should invest in unloved and undervalued Japanese stocks. If you had done that, you'd have made a nice return. So what should be our next trade of the decade?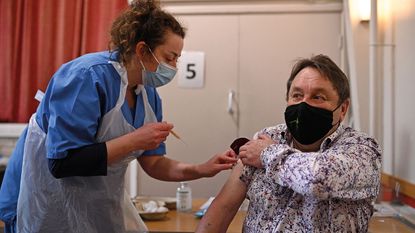 (Image credit: © OLI SCARFF/AFP via Getty Images)
At the beginning of 2010 we offered you an idea about the asset class we thought should do best over the next ten years. Japanese equities, we said, would be the "trade of the decade". At the time they were, as Merryn pointed out, unloved, unfashionable, underowned and undervalued. The Nikkei 225 traded on a average price-to-book (p/b) value of about one. That's cheap. We didn't expect it to go nuts in a year but we were convinced (as we usually are) that value always outs and that Japan would be a very good long-term investment. It has been. The Nikkei is up around 200% since. That hasn't made it the trade of the decade. The Dow Jones is up around the same and the Nasdaq by 450%. But it's not a bad return at all.
So what should be the trade of the decade this time (I know we've missed the beginning of the year, but the decade is still young)? The answer could be the market that is as unloved, unfashionable, under-owned and relatively cheap as Japan was ten years ago. Yes it is the FTSE 100, or more precisely, UK large-cap value stocks. As a team at US asset manager Research Affiliates points out, after years of outperformance from growth stocks, value stocks now trade at "extremely deep discounts" globally – whichever valuation method you use. But nowhere is this more pronounced than in the UK, which was not only the worst-performing major stock market overall last year, but where value stocks specifically (as measured by those with the lowest p/b ratio) fell by 15%.
Why is the UK so detested? I think you can guess. Brexit uncertainty (would we ever get a deal? If so, what would it look like?) has hung over the market since we voted to leave the European Union in 2016, while as recent GDP figures for 2020 revealed, we were also among the economies worst hit by the Covid-19 pandemic. As a result, according to Research Affiliates, "UK equities are now trading at valuation levels comparable to emerging markets". Of course, the big difference "is that the UK is a developed market with a sophisticated economy".
Subscribe to MoneyWeek
Subscribe to MoneyWeek today and get your first six magazine issues absolutely FREE
Get 6 issues free
Sign up to Money Morning
Don't miss the latest investment and personal finances news, market analysis, plus money-saving tips with our free twice-daily newsletter
Don't miss the latest investment and personal finances news, market analysis, plus money-saving tips with our free twice-daily newsletter
So is the UK a value trap? Or a bargain? Well, with a Brexit deal behind us, much of the uncertainty is now gone, and "the Armageddon scenarios envisioned by many on the 'remain' side of the debate never materialised". As for the pandemic, the UK "is among the world's champions in leading the Covid-19 vaccination charge". So two of the biggest negatives for the UK market are now gone, even though much of the discount remains. Add it all up, and "UK stocks should be especially attractive", with an estimated ten-year real (after-inflation) return of around 6% a year, compared with projected small losses for US equities (and around 3.5% positive real returns a year for Japan, since you ask).
How can you play this? The good news is that it's not hard. A simple FTSE tracker fund will give you the exposure you need, nice and cheaply. If you want to invest in value more specifically, one option might be to take another look at the Temple Bar Investment Trust (LSE: TMPL). The trust has had a particularly tough few years precisely because of its value focus, but despite a change of management, the value angle remains, it trades on a discount of about 8%, and the portfolio is full of precisely the sorts of large-cap value stocks that look so cheap right now.
John is the executive editor of MoneyWeek and writes our daily investment email, Money Morning. John graduated from Strathclyde University with a degree in psychology in 1996 and has always been fascinated by the gap between the way the market works in theory and the way it works in practice, and by how our deep-rooted instincts work against our best interests as investors.
He started out in journalism by writing articles about the specific business challenges facing family firms. In 2003, he took a job on the finance desk of Teletext, where he spent two years covering the markets and breaking financial news. John joined MoneyWeek in 2005.
His work has been published in Families in Business, Shares magazine, Spear's Magazine, The Sunday Times, and The Spectator among others. He has also appeared as an expert commentator on BBC Radio 4's Today programme, BBC Radio Scotland, Newsnight, Daily Politics and Bloomberg. His first book, on contrarian investing, The Sceptical Investor, was released in March 2019. You can follow John on Twitter at @john_stepek.