Buying shares can be a tricky business
A tip gone bad reminds John Stepek that buying shares in troubled companies in the hope that they can turn themselves around doesn't always pay off.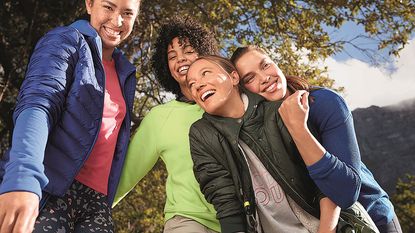 Buying individual shares is a hazardous business. That's why we have diversified portfolios and that's why the majority of investors hold the lion's share of their equities in funds of some sort, rather than holding individual companies. It's also why I try to avoid tipping individual stocks – however convinced you are of a stock's merits, you can never be sure that something won't go wrong.
And so it has proved with my pre-Christmas share tip. In our 20 December issue, I suggested buying high-street stalwart Marks & Spencer (M&S), perhaps bolstered by the success of my 2018 tip, Next. I shouldn't have got cocky – last Thursday, M&S promptly issued a Christmas trading update that sent its share price down by more than 10%. The group managed to grow like-for-like sales, but a poor performance from its clothing business saw disappointed investors sell out.
I'll admit that I was in two minds about the original tip. I've slagged M&S off on several occasions over the years. My overall view – that it's a complacent business that has been riding on the back of its undeserved "national treasure" status for years, if not decades, hasn't changed dramatically. I even described it as being "not a terribly good company" and one "with a long history of disappointing". So I can't argue that this latest failure comes out of the blue. It's clear that both the wider market and I had grown far too optimistic on the pace of its latest turnaround. So what's the story now?
Subscribe to MoneyWeek
Subscribe to MoneyWeek today and get your first six magazine issues absolutely FREE
Get 6 issues free
Sign up to Money Morning
Don't miss the latest investment and personal finances news, market analysis, plus money-saving tips with our free twice-daily newsletter
Don't miss the latest investment and personal finances news, market analysis, plus money-saving tips with our free twice-daily newsletter
I can't say I'm pleased to have tipped a stock that has fallen by the best part of 15% in less than a month. That said, I'm going to give it the benefit of the doubt for now. Firstly, I think the fall mostly reflects the fact that investors had got their hopes up for a faster pace of change. Secondly, as I also pointed out in the original tip, if M&S's recovery really can't get any momentum behind it, then there's surely scope for an activist investor to start pressing the board to split the group. With M&S's deal with online grocery specialist Ocado coming to fruition this year, the shedding or shrinking of the troubled clothing and homeware units might be the best turnaround plan of all.
It's a useful reminder that buying shares in troubled companies in the hope that they can turn themselves around is always a tricky business. If you'd rather stick to companies with more solid foundations, then turn to our cover story, where Stephen Connolly picks ten of his favourite high-quality European stocks that could be well placed to catch up with their more highly-valued peers in the US this year.
Elsewhere in the magazine, Max King looks at three of the biggest investment themes in the UK's commercial property market right now. Student housing, healthcare premises, and self-storage are all booming, and for good reason – but have valuations been driven too high? Read his verdict in this week's magazine.
And for the truly adventurous investor, David Stevenson looks at a new exchange-traded fund (ETF) that enables investors to gain access to one of the most intriguing and controversial sectors around right now – the cannabis industry. That industry has already been through one boom and bust, but I'm quite sure that there will be plenty more ups and downs to come. Not unlike the rather less exotic M&S.
John is the executive editor of MoneyWeek and writes our daily investment email, Money Morning. John graduated from Strathclyde University with a degree in psychology in 1996 and has always been fascinated by the gap between the way the market works in theory and the way it works in practice, and by how our deep-rooted instincts work against our best interests as investors.
He started out in journalism by writing articles about the specific business challenges facing family firms. In 2003, he took a job on the finance desk of Teletext, where he spent two years covering the markets and breaking financial news. John joined MoneyWeek in 2005.
His work has been published in Families in Business, Shares magazine, Spear's Magazine, The Sunday Times, and The Spectator among others. He has also appeared as an expert commentator on BBC Radio 4's Today programme, BBC Radio Scotland, Newsnight, Daily Politics and Bloomberg. His first book, on contrarian investing, The Sceptical Investor, was released in March 2019. You can follow John on Twitter at @john_stepek.