Two bond funds to buy in case inflation doesn't take off
We could well avoid sustained price rises, in which case these bond funds look a solid bet, says Max King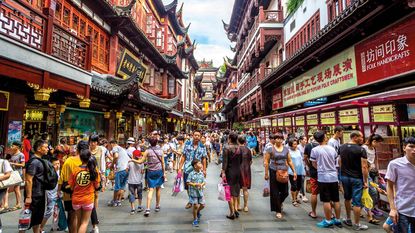 (Image credit: © iStock)
With bond yields having started to rise but still very low by historic standards, it is hard to find anyone with a positive case for investing in them. Reckless monetary expansion and fiscal incontinence in the UK, Europe and North America are expected to lead to inflation and a consequent jump in bond yields, reflecting falling prices.
Such warnings are not new: in January 2010, bond guru Bill Gross warned that gilts, then yielding 4% for ten-year maturities, "rested on a bed of nitroglycerine" – only to change his mind three years later when yields had halved. Now ten-year gilts yield just 0.8%; surely the wolf is at the door?
Jenna Barnard and John Pattullo, managers of the £190m Henderson Diversified Income Trust (LSE: HDIV) have a more measured view. They argue that "a global cyclical recovery in activity and inflation is predictable after a recession; the bigger surprise was how reluctant US bond yields were to rise in anticipation of this in the second half of 2020". Furthermore, "we are not convinced that this cyclical rise in inflation is sustainable".
Subscribe to MoneyWeek
Subscribe to MoneyWeek today and get your first six magazine issues absolutely FREE
Get 6 issues free
Sign up to Money Morning
Don't miss the latest investment and personal finances news, market analysis, plus money-saving tips with our free twice-daily newsletter
Don't miss the latest investment and personal finances news, market analysis, plus money-saving tips with our free twice-daily newsletter
They consider that there has been a structural change in the private sector's behaviour. Households and companies are saving rather than spending or investing owing to slower growth, uncertainty and low inflation expectations; the trend was reinforced by the pandemic. Meanwhile, although the US "has embarked on a massive fiscal stimulus", other countries "are not in a similar position".
Europe's bailout is too small
Yanis Varoufakis, the former Greek finance minister, argues that the EU's €750bn bailout is too small to make an economic difference. Meanwhile, China, which played a key role in reflating the global economy through credit expansion in 2009 and 2016, is maintaining a restrictive policy.
Barnard and Pattullo acknowledge that inflation is likely to rise in the short term, pointing out that "it is also not unusual to see inflation rise due to base effects following a recession; back in 2010/2011, inflation rose as high as 5.2% in the UK, [around] 4% in the US and 3% in Europe". But they expect it to fall back by year-end.
"This year's massive fiscal stimulus in the US is unlikely to be repeated next year." The one-off stimulus will turn into a "drag" next year as the effects wear off, tempering growth and leading to "a reversal of the inflationary impulse".
Moreover, "the public sector does not create inflation; it is the private sector through borrowing and lending in the economy. The lack of demand for credit is disinflationary in the long term".
Banks are cautious lenders
In addition, the financial crisis led to restrictions, both imposed by regulators and through hard-learned self-discipline, which has turned banks into cautious lenders. In Japan, government debt is 220% of GDP, but interest rates, bond yields and inflation are at negligible levels.
Barnard and Pattullo believe that "the indiscriminate sell-off in February, while a shock to the system, provided an opportunity to invest selectively". If so, HDIV, trading at a 2% discount to net asset value and yielding 4.9%, will continue to generate returns comfortably above inflation and interest rates, having returned 9% last year and 0.8% in the year to date.
Equally attractive is the £140m M&G Credit Income Trust (LSE: MGCI), trading at a 4.5% discount and yielding 4.4%. It returned 3.7% last year, but 2% in the year to date. Launched in late 2018, it has yet to build scale or reputation, although M&G has long been highly regarded for fixed interest. Like HDIV, it has weathered the squall in bond markets well. If the apocalyptic views of the bond bears prove to be as accurate as Bill Gross's were 11 years ago, then both trusts will continue to generate solid returns for income investors.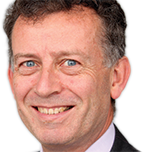 Max has an Economics degree from the University of Cambridge and is a chartered accountant. He worked at Investec Asset Management for 12 years, managing multi-asset funds investing in internally and externally managed funds, including investment trusts. This included a fund of investment trusts which grew to £120m+. Max has managed ten investment trusts (winning many awards) and sat on the boards of three trusts – two directorships are still active.
After 39 years in financial services, including 30 as a professional fund manager, Max took semi-retirement in 2017. Max has been a MoneyWeek columnist since 2016 writing about investment funds and more generally on markets online, plus occasional opinion pieces. He also writes for the Investment Trust Handbook each year and has contributed to The Daily Telegraph and other publications. See here for details of current investments held by Max.