Nine new ETFs to consider
New launches of traditional funds are in short supply, but the ETF market keeps growing, says David Stevenson.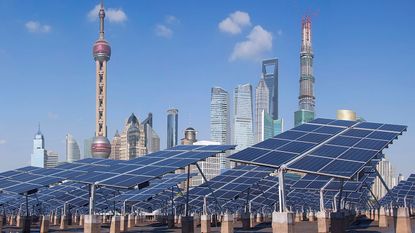 (Image credit: © Alamy)
The exchange-traded fund (ETF) market has seen a flurry of recent launches, especially when it comes to actively managed ETFs. These became popular in the US and have now made their way to the UK.
Most ETFs are passive funds, following an index. But actively managed ETFs either have a manager who uses a public benchmark index, but might make some changes (and so deviate from the underlying index), or uses an internal index that is essentially just like any actively managed portfolio.
The rise of Chinese green-tech
For example, JPMorgan Asset Management has recently launched a string of active ETFs covering Chinese bonds and stocks, including some with an environment, social and governance (ESG) filter.
Subscribe to MoneyWeek
Subscribe to MoneyWeek today and get your first six magazine issues absolutely FREE
Get 6 issues free
Sign up to Money Morning
Don't miss the latest investment and personal finances news, market analysis, plus money-saving tips with our free twice-daily newsletter
Don't miss the latest investment and personal finances news, market analysis, plus money-saving tips with our free twice-daily newsletter
Equity funds include the JPM China A Research Enhanced Index Equity (ESG) ETF and the JPM AC Asia Pacific ex-Japan Research Enhanced Index Equity (ESG) ETF, while the bond funds consist of the JPM RMB Ultra-Short Income ETF and the JPM BetaBuilders China Aggregate Bond ETF.
Having an active manager scrutinise a portfolio of Chinese bonds and equities makes sense, especially as these produce a fairly high yield compared with developed market peers.
ETFs tracking green-tech firms (those involved in solar, wind and nuclear energy, for example) in China also look interesting. Beijing's regulatory crackdown on big tech has triggered a sell-off in stocks such as Alibaba and Tencent, but it's also dragged down many names in the growing green-tech sector, making them good value.
That makes the launch of a handful of new funds by Global X worth watching. The ones I would highlight are the Global X China Clean Energy ETF and the Global X China Electric Vehicle and Battery ETF. Both have recently listed on the SIX Swiss Exchange and Deutsche Börse. The former ETF tracks the largest 20 companies set to benefit from the increased adoption of clean energy in China including solar, wind, nuclear and hydro-energy, while the latter invests in the 20 largest Chinese stocks likely to benefit from the rising popularity of electric vehicles.
I'd expect these to list in the UK fairly soon. Once they do, they might represent the most interesting thematic play on the market at the moment.
(Don't) dive into the metaverse
I'm slightly less enthused about a brand new ETF from HANetf called the ETC Group Global Metaverse ETF, which invests in 52 companies involved in the metaverse. This very broad theme includes augmented and virtual reality, 3D-graphics, semiconductors, high-speed wireless communications, online gaming, video streaming, blockchain technologies – including NFTs and digital land – and connected cloud, file and data storage.
While this is an area to watch, I am deeply cynical about the imminence of the metaverse outside of gaming. The ETF's top-ten holdings currently feature Apple, Snap, Meta, Activision and Nintendo, which make up 20% of the fund. Lesser-known names include Parametric Tech, S4 Capital, eXp World Holdings and gaming platform Roblox.
Betting on a travel recovery
Finally, on a different note, WisdomTree has added to its range of leveraged long and leveraged short trackers. These track an index with upside and downside leverage and could appeal to the active trader.
The firm has just launched the WisdomTree STOXX Europe Travel Leisure 2x Daily Leveraged ETF and the WisdomTree STOXX Europe Travel Leisure 2x Daily Short ETF.
These two products amplify the returns by two times in either direction. The European travel sector is a classic value-oriented cyclical play. If the economy booms, this sector will shoot ahead. If it falters, those summer holidays get cancelled. It's a cyclical swing trade and these products will amplify gains or losses.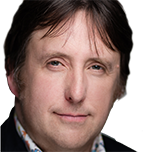 David Stevenson has been writing the Financial Times Adventurous Investor column for nearly 15 years and is also a regular columnist for Citywire.
He writes his own widely read Adventurous Investor SubStack newsletter at davidstevenson.substack.com
David has also had a successful career as a media entrepreneur setting up the big European fintech news and event outfit www.altfi.com as well as www.etfstream.com in the asset management space.
Before that, he was a founding partner in the Rocket Science Group, a successful corporate comms business.
David has also written a number of books on investing, funds, ETFs, and stock picking and is currently a non-executive director on a number of stockmarket-listed funds including Gresham House Energy Storage and the Aurora Investment Trust.
In what remains of his spare time he is a presiding justice on the Southampton magistrates bench.