Cost of living crisis: we can't borrow our way out of this
Racking up debt to deal with a cost of living crisis is crazy, says Matthew Lynn. We should cut our coat according to our cloth.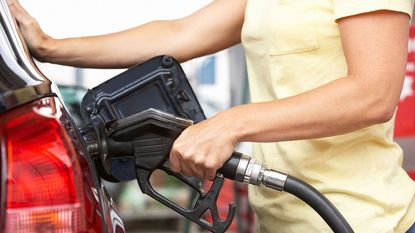 (Image credit: © Alamy)
There is no question that households are feeling the worst squeeze on their budgets for the last 30 years. Inflation has already hit 9%, and may well climb to 10% by next month. An average car costs £100 to fill up with petrol and groceries are more expensive than ever. With wages only rising by 3%-4% at most, people are getting poorer and many are already cutting back on what they spend simply to stay afloat.
The plastic takes the strain
Plenty of us are borrowing money to make up the difference. According to Bank of England statistics, consumer credit is now rising at the fastest pace for 17 years. The growth rate for credit-card borrowing hit 11% last month, while overall consumer credit is now growing at 6% annually. In the last three months alone, British borrowers have whacked another £3bn on their credit cards and borrowed another £1.6bn elsewhere.
It is much the same story in the US. In April, consumer borrowing surged by 10% on a year-for-year basis, with nearly $40bn in loans taken out in a single month even as inflation touched almost 9%. Meanwhile, new ways of lending are emerging all the time. Klarna has pioneered "buy-now-pay-later" apps and, with the likes of Apple joining in, it will be easier than ever to buy stuff you can't really afford. A few swipes on your smartphone and the money is there.
Subscribe to MoneyWeek
Subscribe to MoneyWeek today and get your first six magazine issues absolutely FREE
Get 6 issues free
Sign up to Money Morning
Don't miss the latest investment and personal finances news, market analysis, plus money-saving tips with our free twice-daily newsletter
Don't miss the latest investment and personal finances news, market analysis, plus money-saving tips with our free twice-daily newsletter
The harsh truth, though, is that we can't borrow our way out of inflation. The only way to fix spiralling prices is to produce more or consume less. There is no huge mystery about why prices are rising so quickly: for almost two years, governments locked society down and printed lots of money to pay for everything. In effect, we worked far less, and made less stuff, and at the same time chucked lots of extra money at the economy.
Even worse, as the pandemic subsided, lots of governments chucked even more money at the economy thinking it would speed up the recovery. You hardly need to be Milton Friedman to work out that prices will inevitably rise.
If government borrowing is replaced by consumer borrowing, then that will only makes the whole situation worse. Inevitably it pushes demand even higher. After all, nobody uses their credit card, or signs up for a buy-now-pay-later scheme, unless they are actually buying something. So every pound increase in consumer credit is being spent, and adding to the total level of demand. Yet we need demand to come down so that it can start to match supply. Rising credit just postpones that moment.
The day of reckoning looms
Even worse, it pushes out the moment when households will have to recognise that they actually are poorer. If we are not producing enough to meet all the demand, and we don't have any way of increasing production very quickly, then we will have to consume less. People will need to tighten their belts and cut some items out of their budget, and once that happens companies won't be able to raise prices any further because the demand simply won't be there. Only when that happens will inflation genuinely start to come under control.
Eventually, central banks will have to get to grips with consumer credit. First, they will have to hike interest rates even higher, and more quickly, than they otherwise would do to try and bring it under control. And because consumer credit doesn't respond much to rates – credit-card charges are typically sky-high anyway, and the buy-now-pay-later schemes are even worse – they will have to resort to direct controls.
Back in the hyper-inflationary 1970s, governments ended up placing strict limits on consumer credit as the only way of bringing lending under control. That will be a lot more difficult with a far more deregulated, open credit market than the one we had 40 years ago. It is going to take a lot of work to stop the banks throwing out credit cards like confetti, and the fintech and internet giants giving loans to anyone who ticks a few boxes on their smartphone. But ultimately there may not be any choice; it will be the only way to bring the economy back under control again.
Matthew Lynn is a columnist for Bloomberg, and writes weekly commentary syndicated in papers such as the Daily Telegraph, Die Welt, the Sydney Morning Herald, the South China Morning Post and the Miami Herald. He is also an associate editor of Spectator Business, and a regular contributor to The Spectator. Before that, he worked for the business section of the Sunday Times for ten years.
He has written books on finance and financial topics, including Bust: Greece, The Euro and The Sovereign Debt Crisis and The Long Depression: The Slump of 2008 to 2031. Matthew is also the author of the Death Force series of military thrillers and the founder of Lume Books, an independent publisher.