MoneyWeek's quiz of the week, 2–8 January
French burglars pelted gendarmes with part of their €350,000 haul to escape capture. But what was it? And what else happened this week? Test your recollection of the events of the last seven days with MoneyWeek's quiz of the week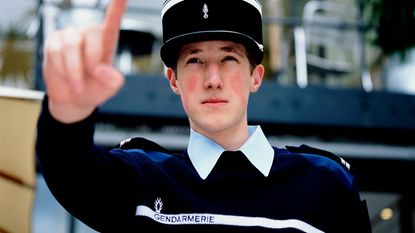 (Image credit: © Getty Images)
1. 2020 was a big year for footballer Marcus Rashford, after his campaign to extend free school meals over school holidays landed him an MBE in the Queen's Birthday Honours list. The England and Manchester United player has just been named the most expensive player in the world, with a transfer value of £150m. Which international player held the title before him?
a. Erling Haaland
b. Trent Alexander-Arnold
c. Kylian Mbappé
d. Raheem Stirling
2. Bakery chain Patisserie Valerie collapsed in January 2020 after the discovery of a fraud-related £40m hole in its finances. The bakery's liquidator, FRP Advisory, is suing Patisserie Valerie's auditor for £200m in damages for failing to spot the problems during the 12 years in which it audited the accounts. Which audit firm is tied up in the scandal?
a. KPMG
b. Grant Thornton
c. PwC
d. Deloitte
3. Three Frenchmen stole €350,000 worth of what, which they then threw at police once a chase ensued?
a. Wine
b. Jewels
c. Caviar
d. Art
4. Simon Arora, the chief executive of discount retailer B&M, and his brother Bobby, enjoyed a whopping payday this week, as the company reported a 22.5% rise in third-quarter sales. The budget chain was allowed to stay open throughout lockdowns as an essential retailer and benefited from being able to sell toys and Christmas decorations as other high street shops were forced to close. How much did the Arora brothers pay themselves this week?
a. £30m
b. £47m
c. £17m
d. £24m.
5. The average UK house price reached a record high of £253,374 in December 2020. By how much has the average price increased, compared with the same month in 2019?
a. £13,475
b. £14,295
c. £17,650
d. £11,425
6. British police are on the hunt for a fraudster who charged a 92-year-old woman £160 in return for what?
a. Claiming to settle her tax bill
b. Claiming to refund an Amazon Prime delivery
c. A fake Covid-19 vaccination
d. A fraudulent TV licence
7. Moonpig is poised for a £1bn listing on the UK stockmarket. The online shop for greetings cards and gifts has seen its revenues boosted by lockdowns. How many greetings cards does the retailer send every year?
a. 60 million
b. 53 million
c. 49 million
d. 45 million
8. Boeing has agreed to pay $2.5bn (£1.8bn) to settle US criminal charges that it hid information about the design of its 737 Max planes from safety officials. The planes were involved in two deadly crashes, killing 346 people. Of the $2.5bn, how much will go to the families of those who died in the tragedies?
a. $700m
b. $325m
c. $500m
d. $650m
9. Neil Young, the Canadian rock icon whose greatest hits include "Heart of Gold" and "Old Man", has followed in the footsteps of the likes of Bob Dylan, Blondie, Timbaland and Barry Manilow and sold 50% of his song catalogue to investment firm Hipgnosis Songs Fund. Which music mogul runs the fund?
a. Merck Mercuriadis
b. Dr. Dre
c. Lawrence Mestel
d. Lucian Grainge
10. At the end of 2020, 967 independent bookshops remained open in the UK and Ireland. How many were there at the end of 2019?
a. 1,160
b. 890
c. 750
d. 1,820
Answers
1. c. Kylian Mbappé. The French forward was previously the most expensive player globally, but his value – currently around £135m – has dropped because of the short length of his contract with Paris St Germain.
2. b. Grant Thornton. FRP Advisory argues that Grant Thornton was "negligent" in auditing financial statements between September 2014 and September 2017. Grant Thornton has said it will "rigorously defend the claim".
3. a. Wine. The burglars targeted a luxury hotel in Burgundy, smashing open the door to the wine cellar and making off with hundreds of bottles of grands crus wines from the region. The thieves began hurling their loot at gendarmes officers when a high-speed chase ensued.
Subscribe to MoneyWeek
Subscribe to MoneyWeek today and get your first six magazine issues absolutely FREE
Get 6 issues free
Sign up to Money Morning
Don't miss the latest investment and personal finances news, market analysis, plus money-saving tips with our free twice-daily newsletter
Don't miss the latest investment and personal finances news, market analysis, plus money-saving tips with our free twice-daily newsletter
4. a. £30m. The pair were paid £30m as part of a £200m special dividend paid to shareholders. Simon and Bobby Arora own 15% of the company via an offshore trust, SSA Investments.
5. b. £14,295. Halifax, Britain's biggest mortgage lender, said UK house prices ended 2020 on average 6% higher than in 2019. Pent-up demand following the first national lockdown, rock-bottom interest rates, and the government's stamp duty holiday spurred the home-buying boom.
6. c. A fake Covid-19 vaccination. The man entered the victim's home in south-west London, claiming to be an NHS worker. He charged her £160, claiming it would be refunded by the NHS. It is not known what substance, if any, was administered in the jab, and the woman showed no ill effects after being checked in hospital.
7. d. 13 million. Founded by Nikolay Storonsky, Revolut won favour among users with seamless bill splitting, virtual cards and even stock trading. In comparison, Starling has 1.8 million users and Monzo's figures are closer to 4 million.
8. c. $500m. Boeing concealed information about changes to an automated flight control system, which investigations have tied to the two crashes in Indonesia in 2018 and Ethiopia in 2019. About $500m of the fine will go to the families of those who died. Boeing did not cooperate with investigations for six months.
9. a. Merck Mercuriadis. Mercuriadis founded Hipgnosis in 2018. He has previously managed the likes of Sir Elton John, Guns N' Roses and Beyoncé.
10. b. 890. Although around 100 independent book shops closed last year, even more than that opened up, meaning that - counterintuitively, perhaps – 2020 saw the number of independent book shops across the UK and Ireland hit its highest level since 2013.
Alice is a freelance journalist, copywriter and researcher who is currently studying for an MA in Financial Journalism.