How small businesses can attract the talent
SMEs have much to offer workers, says David Prosser. They should play to their strengths.
SMEs have much to offer workers. They should play to their strengths.
Around 80% of small and medium-sized enterprises (SMEs) are struggling to recruit the talent they need, particularly as they try to digitalise their businesses, according to a survey published last week by recruitment consultant Robert Half. Seven in ten SMEs also say they have to pay more than expected to secure their favoured candidates, prompting concern that lack of access to talent is holding firms back.
It's a familiar lament. SMEs have repeatedly complained they find it difficult to recruit the best talent. The Federation of Small Businesses warned last year that the lack of skilled employees available was a significant factor in the UK's inability to match its international rivals' productivity.
Subscribe to MoneyWeek
Subscribe to MoneyWeek today and get your first six magazine issues absolutely FREE
Get 6 issues free
Sign up to Money Morning
Don't miss the latest investment and personal finances news, market analysis, plus money-saving tips with our free twice-daily newsletter
Don't miss the latest investment and personal finances news, market analysis, plus money-saving tips with our free twice-daily newsletter
How, then, do SMEs confront this problem? One challenge will be to address perception problems. Just 35% of young people and students currently aspire to work for an SME once they leave the education system, compared with 51% who say they want to work for a large company, according to research from Santander Bank. When asked why they were rejecting SMEs, students told Santander's researchers they didn't think smaller firms offered job security or a career path; they were also convinced they would be paid better at a larger employer.
SMEs must work hard to counter these ideas, designing employment packages that reflect the broader goals of workers today. Salary is only one small part of the equation: where employers can make a broader offer that spells out training and career-development initiatives, as well as lifestyle features such as flexible working, they will stand a far better chance of securing the best candidates.
Nor should SMEs overlook the talent they already have at their disposal. Retraining current staff members may be a preferable alternative to recruiting new employees it will also improve staff retention rates. It's also time for SMEs to take a broader view of the labour market; they may not actually need full-time workers employed on traditional contracts.
The contingent workforce in the UK is growing at speed, with new technology making it much simpler to hire freelances, consultants and project workers with specific skills for specific tasks. In some cases, it may even make sense to contract out work to third-party providers outsourcing doesn't have to be a dirty word.
Finally, SMEs should also play to their strengths. There is increasing evidence that the millennials joining the workforce today are looking for different things from work; in particular, they want to feel part of something positive, rather than working in isolation in a huge faceless corporation. SMEs are well-positioned to respond to such motivations.
Bank of England issues debt warning
British businesses may be taking on more debt than they can comfortably afford, warns the Bank of England. Companies with high levels of debt have taken on £31bn of new borrowing this year and lending to companies deemed risky is now back above the levels seen in the run-up to the financial crisis, the bank's Financial Policy Committee (FPC) said.
The FPC's key concern is that banks may be over-exposed to such lending and that the problem could be systemic because loans are often sold on. But over-borrowed small and medium-sized enterprises (SMEs) should also regard the intervention as a shot across their bows.
The supply of debt to small businesses has been increasing over the past few months, according to the Bank of England's latest Credit Conditions survey. At the same time, the default rate on loans to small businesses has also gone up, according to the lenders that responded to the survey.
The concern is that heavily indebted SMEs may struggle as interest rates increase, with the Bank of England now expected to raise the cost of borrowing, over the next two years. Currently, around nine in ten loans to SMEs carry a variable rate of interest. Rate rises would therefore increase costs for many businesses and potentially cause real problems for those whose finances are already stretched.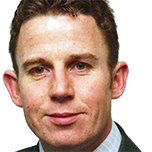 David Prosser is a regular MoneyWeek columnist, writing on small business and entrepreneurship, as well as pensions and other forms of tax-efficient savings and investments. David has been a financial journalist for almost 30 years, specialising initially in personal finance, and then in broader business coverage. He has worked for national newspaper groups including The Financial Times, The Guardian and Observer, Express Newspapers and, most recently, The Independent, where he served for more than three years as business editor.