Sharing the spoils with employee share ownership
Employee share ownership can be good for everyone involved, says David Prosser.
The proposal by John McDonnell, Labour's shadow chancellor, to force companies of a certain size to hand over shares to their employees is controversial. But while his mechanism for increasing workers' ownership has its critics, McDonnell's motivations are widely shared. The arguments for employee share-ownership improved engagement and motivation, for example are solid. What's more, the Employee Ownership Index, which tracks companies on Aim and the London Stock Exchange whose employees own at least 3% of the shares, easily outstripped the wider market between 2003 and 2016.
McDonnell's proposals wouldn't apply to companies with fewer than 250 employees. However, small and medium-sized enterprises (SMEs) have as much to gain from a well-planned employee share-ownership scheme as larger companies. (Note that you don't have to be a publicly-owned company with shares listed on a stock exchange to offer such a scheme.)
Consider this SME-focused scheme
There is a tax-efficient employee share ownership scheme designed specially for SMEs. The Enterprise Management Incentive (EMI), off-limits to companies with more than 250 employees or assets of more than £30m, can work well for those that qualify. Some 3,500 SMEs around the UK now offer an EMI, with a 25% increase in take-up last year alone.
Subscribe to MoneyWeek
Subscribe to MoneyWeek today and get your first six magazine issues absolutely FREE
Get 6 issues free
Sign up to Money Morning
Don't miss the latest investment and personal finances news, market analysis, plus money-saving tips with our free twice-daily newsletter
Don't miss the latest investment and personal finances news, market analysis, plus money-saving tips with our free twice-daily newsletter
The concept is straightforward. SMEs can offer select employees or the entire workforce share options: the option to buy up to £250,000 worth of shares in the business each, subject to a cap on total awards of £3m. Employees pay no income tax or national insurance on the difference between the share price when the options were granted and the market value at the time when they are exercised. In addition, shares granted through an EMI scheme qualify for entrepreneurs' relief on Capital Gains Tax (CGT). This means employees pay CGT atjust 10% when they sell their shares, rather than the standard 18% or 28%, provided the shares are sold at least a year after the option is granted.
Employers can choose when to grant share options, though most do so when an employee first joins the business or when they set up the EMI scheme. You can also set criteria that employees must meet to exercise their options: many firms require their employees to hit specified performance targets, for example.
Note also that the costs of setting up the scheme expected to be a few thousand pounds if you're taking professional advice can be set against your company's corporation tax liability. You're also entitled to subtract any gain, after tax, made by your employees when they sell their shares from your company's taxable income. And if the EMI doesn't seem right for your business, consider the Save As You Earn scheme, Share Incentive Plans and the Company Share Option Plan, though they typically suit larger companies better.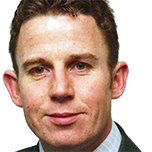 David Prosser is a regular MoneyWeek columnist, writing on small business and entrepreneurship, as well as pensions and other forms of tax-efficient savings and investments. David has been a financial journalist for almost 30 years, specialising initially in personal finance, and then in broader business coverage. He has worked for national newspaper groups including The Financial Times, The Guardian and Observer, Express Newspapers and, most recently, The Independent, where he served for more than three years as business editor.