Why you should never buy a leasehold property
Having bought a leasehold property, you may think you own it. But you don't, says Merryn Somerset Webb. Your freeholder owns it, and you are entirely at their mercy.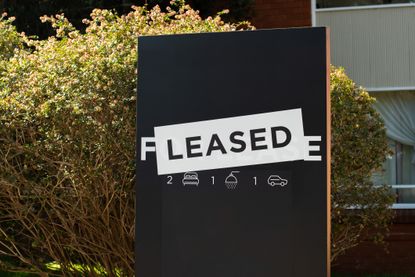 (Image credit: Getty Images)
Of all the miserable property market stories around at the moment, the ones about the owners of flats in buildings covered in Grenfell-style cladding are among the worst.

According to the Telegraph, around 20,000 leaseholders face bills that could "total hundreds of thousands of pounds just to make their homes safe" (a total of 293 private blocks are involved). Until that is done, they are unable to sell (who would buy a flat in a building clad like this?), remortgage (if no one will buy, the flats are worth less than zero) or even get a homeowner loan for the works (ditto).

The government reckons the freeholders (who own the actual buildings) should pay up (it's a "moral responsibility"). But that's not how the system works.
The structure of a leasehold building and the land on which it sits might be owned by the freeholder (to whom the whole property reverts at the end of the leasehold, be it in 99 or 999 years), but the costs of keeping the show on the road in terms of maintenance and repairs falls on the leaseholder to whom the freeholder passes them (on top of the annual ground rent).

In some cases, freeholders have stepped up: in one block in Croydon, Barratt Homes, which developed the complex in the first place, is paying £13,000-£31,000 per flat for the recladding. That may happen in some other cases, but given what the Telegraph calls the "complex web of companies involved in the construction, ownership and insurance of these homes all denying responsibility and pointing out that the building was signed off against regulations" it's hard to imagine it will happen in all of them. Note that in each case where residents have attempted to make a freeholder pay through a tribunal, they have lost "as it has been ruled that their leases state that they are liable."
I've written about why you should never buy a leasehold property before (it's all about control...), but this nightmare should be one more reminder as to why it is a bad idea the key reason being that you don't own or control a leasehold. You will have paid for it as though it is yours, but it isn't and as long as you "own" it, you will be at the mercy of your freeholder.
Subscribe to MoneyWeek
Subscribe to MoneyWeek today and get your first six magazine issues absolutely FREE
Get 6 issues free
Sign up to Money Morning
Don't miss the latest investment and personal finances news, market analysis, plus money-saving tips with our free twice-daily newsletter
Don't miss the latest investment and personal finances news, market analysis, plus money-saving tips with our free twice-daily newsletter
Houses should be bought freehold (the developers selling new-builds leasehold at the moment are behaving very badly indeed) and flats should be bought commonhold or share of freehold.
It is true that in this particular case the expense of recladding would, of course, still exist but the confusion, court cases and inevitable cost-padding would not.
In bubble times you can get out of dodgy homes. These aren't those times. Nationwide numbers tell us that house prices are growing at their lowest annual rate in six years (2%) and that on a monthly basis they have fallen slightly (-0.5%). Prices in London are leading the way falling at their fastest since the financial crisis and with Help-to-Buy (one of the main drivers of rising prices) on the way out (there's a "fundamental review" under way), it's hard to see that not continuing.
At some point there will bargains to be had (relatively speaking, at least) and it is worth noting that the market is strong in the Midlands, parts of the north and in some of Scotland. But if you are looking to buy, just remember to buy something that you will really own. So not a leasehold.
Merryn Somerset Webb started her career in Tokyo at public broadcaster NHK before becoming a Japanese equity broker at what was then Warburgs. She went on to work at SBC and UBS without moving from her desk in Kamiyacho (it was the age of mergers).
After five years in Japan she returned to work in the UK at Paribas. This soon became BNP Paribas. Again, no desk move was required. On leaving the City, Merryn helped The Week magazine with its City pages before becoming the launch editor of MoneyWeek in 2000 and taking on columns first in the Sunday Times and then in 2009 in the Financial Times
Twenty years on, MoneyWeek is the best-selling financial magazine in the UK. Merryn was its Editor in Chief until 2022. She is now a senior columnist at Bloomberg and host of the Merryn Talks Money podcast - but still writes for Moneyweek monthly.
Merryn is also is a non executive director of two investment trusts – BlackRock Throgmorton, and the Murray Income Investment Trust.