How much will it cost you to retire early?
The pre-state pension income gap means couples may need an extra £136,000 if they want to retire at 60 – can you afford to retire early?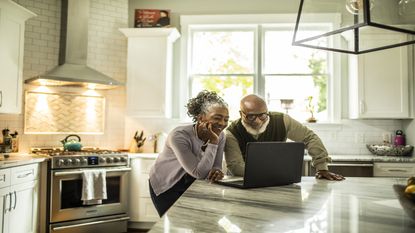 (Image credit: © Getty Images)
The pre-state pension gap is the amount of money you need to retire earlier than the state pension age of 68 - but the cost of retiring early can run into tens of thousands.
For example, someone who wishes to retire at 60, assuming their state pension age is 68 and they're retiring as a couple, would need to have saved enough to generate an income of £136,000 to support them during this eight-year gap, on top of what they need for the rest of their retirement, according to a study by PensionBee.
When considering the average life expectancy for women (88) and men (85), a woman retiring at 60 in a couple would need a combined retirement income with her partner of £476,000 for her 28 years of expected retirement, to live a moderate lifestyle. Assuming she would receive the full State Pension from 68, £212,000 of this total would come from her State Pension payments and the remaining £264,000 would need to be generated by the couple's workplace or personal pensions and other savings.
Subscribe to MoneyWeek
Subscribe to MoneyWeek today and get your first six magazine issues absolutely FREE
Get 6 issues free
Sign up to Money Morning
Don't miss the latest investment and personal finances news, market analysis, plus money-saving tips with our free twice-daily newsletter
Don't miss the latest investment and personal finances news, market analysis, plus money-saving tips with our free twice-daily newsletter
Age 60 is considered the 'ideal' retirement age while the UK healthy life expectancy age (the number of years you can expect to live in good health) is 63.
But four in 10 British adults (40%), equivalent to around 13m people, think they will not be able to retire before the state pension entitlement age. This rises to 48% if the state pension age rises to 68.
PensionBee, an online pension provider, has launched a state pension age calculator to help savers evaluate if they can retire before they're eligible to receive the state pension.
MoneyHelper also has a pension calculator that allows you to input your personal details and age preference for retirement to explain what estimated income and shortfalls or surplus you can expect.
Becky O'Connor, director of public affairs at PensionBee, says: "The dream of retiring early is alive. For many people, it is in fact necessary to give up work before they reach state pension age, due to caring responsibilities, or illness. As the state pension age rises, more and more people will find they either want or need to retire before they reach it. So identifying how much extra pension would be required to do so is an important part of retirement planning."
How to boost your pension savings
Katie Binns is an award-winning journalist, and former Sunday Times writer where she spent 10 years covering news, culture, travel, personal finance and celebrity interviews. She has also written for the Times, Telegraph, i paper and Woman and Home magazine.
Her investigative work on financial abuse has examined the response of banks, the Financial Ombudsman and the child maintenance service to victims, and resulted in a number of debt and mortgage prisoners being set free.