State pension to rise to £11,500 in 2024 as wages grow
The state pension is getting another boost in 2024 – but is the triple lock becoming unsustainable?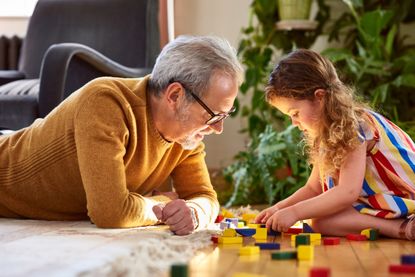 (Image credit: Getty Images)
The state pension is getting another above-average boost in 2024 as wages continue to increase.
Today's labour market statistics from the Office for National Statistics showed total pay including bonuses is up 8.5% from May to July 2023.
The triple lock guarantee means the state pension goes up in line with wage growth, inflation or 2.5% – whichever is higher.
Subscribe to MoneyWeek
Subscribe to MoneyWeek today and get your first six magazine issues absolutely FREE
Get 6 issues free
Sign up to Money Morning
Don't miss the latest investment and personal finances news, market analysis, plus money-saving tips with our free twice-daily newsletter
Don't miss the latest investment and personal finances news, market analysis, plus money-saving tips with our free twice-daily newsletter
Inflation has been falling over the past couple of months, and both CPI and wagr growth are running far higher than 2.5%, so wage growth was widely expected to be the benchmark by which the state pension increased.
"We always thought inflation would be the key factor when it came to the triple lock, but soaring wages look set to outstrip it, with annual wage growth of 8.5%," says Helen Morrissey, head of retirement analysis at Hargreaves Lansdown.
"This has the potential of delivering a bumper state pension increase next year, with recipients of the full new state pension receiving more than £221 per week from next April. Inflation has proved unpredictable and could rise again ahead of next month, but with it currently standing at 6.8% it would need to be a truly enormous rise to outstrip what we are seeing here."
We look into how much the state pension could go up by, and what the triple lock could cost the government.
How much will the state pension rise by?
The full new state pension is due to rise to £221.10 per week in 2024 from £203.85, while the full basic state pension will rise to £169.50 per week from £156.20.
This adds up to £11,501 per year, up from the current £10,600.
"The triple lock increase is great news for millions of pensioners, providing a lifeline to many poorer households," says Alice Guy, head of pensions and savings at interactive investor.
"One in eight pensioners don't have any income in addition to the state pension and are completely dependent on the triple lock to help them cover their rising costs. Women are particularly likely to rely solely on the state pension, especially if they are on their own, as many have taken time out from the workplace, which makes it harder to build up a workplace pension.
It's worth keeping in mind the UK still has one of the lowest state pensions in Europe.
Cost of the triple lock to rise to £45bn?
The sustainability of the triple lock has been called into question recently due to the cost it poses to the government. Research from the Institute of Fiscal Studies found that increases to the state pension could cost taxpayers up to £45bn a year by 2050.
The triple lock "generates considerable uncertainty for the future level of public spending on the state pension", a report from the Institute of Fiscal Studies said.
By 2050 state pension spending could rise by anywhere between £5bn to £45bn a year in today's terms, the IFS said.
"This range is so large because of the uncertainty over the path of the state pension that the triple lock creates," the report added.
Currently the state pension age is predicted to rise to 68 by 2040. But if the cost of the state pension continues to rise at such a rapid rate, the government could push this higher.
"A state pension 'pay rise' for pensioners next year will make the triple lock promise more costly than ever and call into question whether this mechanism of guaranteeing increases can continue," says Becky O'Connor, director of public affairs at PensionBee.
"The intention of the triple lock - to ensure pensioners can afford to live, is noble. But recent extremes in earnings and inflation have exposed flaws in using single, short time periods of data on which to peg rises," adds O'Connor. "On this basis, reforming it, so that volatile data doesn't result in unaffordable rises at the wrong time, is worth considering."
Nic studied for a BA in journalism at Cardiff University, and has an MA in magazine journalism from City University. She joined MoneyWeek in 2019.