Regulator to clamp down on transfers out of final salary pension schemes
The Financial Conduct Authority wants to make it harder for people to leave final-salary pension schemes.
Do pension savers need protecting from themselves? New proposals from the government would give trustees in charge of final-salary pension schemes the power to reject requests from members to transfer their savings elsewhere if they think the new arrangement could be a poor deal.
The plans, which could come into force later this year, reflect regulators' ongoing frustration about the large numbers of people moving money out of pension schemes where retirement income is guaranteed into arrangements offering less attractive benefits. In some of these cases, savers have received poor advice from intermediaries or new pension providers; in others, the new pension has turned out to be an outright scam.
The default position of the Financial Conduct Authority (FCA), the City regulator, on transfers out of final-salary schemes is that these do not make sense for the vast majority of savers. Industry data suggests more than half of transfer cases show at least one "red flag", indicating the saver may have been scammed into making the switch.
Subscribe to MoneyWeek
Subscribe to MoneyWeek today and get your first six magazine issues absolutely FREE
Get 6 issues free
Sign up to Money Morning
Don't miss the latest investment and personal finances news, market analysis, plus money-saving tips with our free twice-daily newsletter
Don't miss the latest investment and personal finances news, market analysis, plus money-saving tips with our free twice-daily newsletter
Still, while such warnings have reduced the number of savers transferring, the problem endures. The upheaval of the pandemic has also prompted fraudsters to target pension savers. In many cases, final-salary pension scheme trustees are aware that their members are being targeted, or simply being given poor advice. But they are usually powerless to stop members moving their money if they insist on doing so.
Creating a "safe list"
Ministers now want to change the law to give trustees more powers to intervene. The government suggests that where a transfer request is for money to be moved to a firm considered anything but low-risk, trustees should be able to refuse the instruction. Low-risk pension providers would include certain other occupational-pension schemes and regulated insurers offering products such as stakeholder and personal pensions. The effect would be to create a safe list of recipients, to which trustees could approve transfers without further action, confident that members are at least moving their money to a reputable provider. Pension providers not on this safe list could be rejected altogether, or trustees might seek to ensure savers had received independent financial advice from a regulated intermediary.
The proposals are not without controversy. For one thing, judgements over whether a particular transfer is the best course of action are often subjective. For example, savers may be prepared to risk receiving a lower income in retirement in return for other advantages of a different type of pension arrangement, such as increased inheritance-tax planning flexibility. Moreover, some financial-services companies are concerned that they may be excluded from the safe list – investment platforms, for example, through which many people organise their pensions, may miss out.
Nevertheless, regulators are determined to crack down on transfer scams. Last month, the FCA wrote to almost 3,000 savers who have already transferred pension savings urging them to take legal action against the intermediaries who advised them. The watchdog is convinced stronger protections are needed.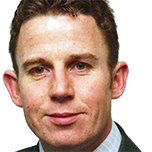 David Prosser is a regular MoneyWeek columnist, writing on small business and entrepreneurship, as well as pensions and other forms of tax-efficient savings and investments. David has been a financial journalist for almost 30 years, specialising initially in personal finance, and then in broader business coverage. He has worked for national newspaper groups including The Financial Times, The Guardian and Observer, Express Newspapers and, most recently, The Independent, where he served for more than three years as business editor.