The scandal brewing in pension transfers
Many savers who switched their retirement fund out of final-salary pension schemes received poor advice. But those caught out have limited recourse to redress.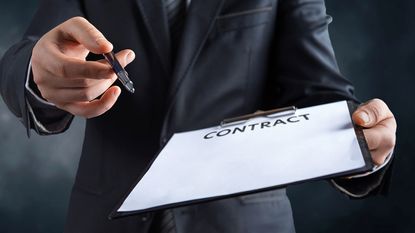 (Image credit: © Getty Images/iStockphoto)
Thousands of savers who gave up valuable final-salary pension benefits did so after consulting financial advisers who knew they would only get paid if they recommended a pension transfer, new data from the Financial Conduct Authority (FCA), the City regulator, reveals. The figures will increase the pressure on the FCA to explain why it took so long to outlaw a controversial charging model despite warnings it was fuelling the mis-selling of pension transfers.
In October, the FCA announced advisers would no longer be allowed to charge contingent fees when giving advice on transfers. Such fees are only payable if the saver ultimately decides to transfer their pension savings, prompting concerns that many advisers were recommending such transfers simply to get paid – despite a widespread consensus that giving up final-salary occupational pensions scheme benefits, which are guaranteed, does not make sense for the vast majority of people.
Over the 18 months to March 2020, around 39,400 savers were advised to leave a final-salary pension by an adviser working on a contingent fee basis. The regulator has not said how many of them followed their advisers' recommendations, though around 100,000 savers transferred out of a final-salary scheme over the two years to March 2020.
Subscribe to MoneyWeek
Subscribe to MoneyWeek today and get your first six magazine issues absolutely FREE
Get 6 issues free
Sign up to Money Morning
Don't miss the latest investment and personal finances news, market analysis, plus money-saving tips with our free twice-daily newsletter
Don't miss the latest investment and personal finances news, market analysis, plus money-saving tips with our free twice-daily newsletter
Nowhere to turn
Those caught out by the scandal have limited recourse to redress. Reversing the transfer is unlikely to be possible, leaving savers with no alternative but to pursue their advisers for compensation, either directly or through the Financial Ombudsman Service. However, there is some concern about advisers who have since gone out of business, especially since the regulator's data shows some were not properly insured. That would leave savers with nowhere to turn.
For its part, the FCA consistently refused to ban contingent fees in 2018 and 2019 because it said there was insufficient evidence that the practice was leading to poor advice. The regulator has always been concerned that many savers are uncomfortable with the idea of paying for advice upfront, particularly if that advice turns out to be that they are better off doing nothing.
In the end, however, the FCA felt compelled to act against contingent charging, given its prevalence and the large numbers of people giving up final-salary pension benefits despite repeated warnings they were likely to be worse off as a result. The regulator conceded the practice meant advisers had a clear conflict of interest.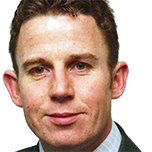 David Prosser is a regular MoneyWeek columnist, writing on small business and entrepreneurship, as well as pensions and other forms of tax-efficient savings and investments. David has been a financial journalist for almost 30 years, specialising initially in personal finance, and then in broader business coverage. He has worked for national newspaper groups including The Financial Times, The Guardian and Observer, Express Newspapers and, most recently, The Independent, where he served for more than three years as business editor.