Another pensions scandal is brewing
Poor advice has prompted many savers to transfer out of final-salary pension schemes for no good reason.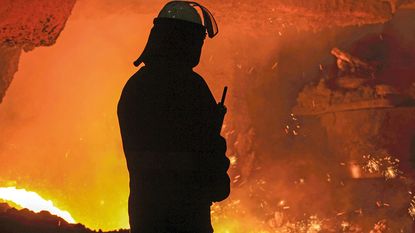 (Image credit: AFP via Getty Images)
Get set for the final-salary pension scheme transfer mis-selling scandal. The Financial Conduct Authority (FCA), the City regulator, says that savers have transferred up to £20bn of savings out of defined-benefit (DB) occupational pension schemes into individual defined-contribution (DC)arrangements owing to poor advice. Lawyers acting for members of the British Steel pension scheme claim this case alone could account for £40bn of mis-selling.
Yet beyond the headlines there are still savers who believe that giving up guaranteed final-salary pensions in favour of an arrangement such as a self-invested personal pension (Sipp) is right for them.
Their advisers advocate transfers based on arguments such as the control over investments that a Sipp offers or the estate-planning opportunities available outside a final-salary plan.
Subscribe to MoneyWeek
Subscribe to MoneyWeek today and get your first six magazine issues absolutely FREE
Get 6 issues free
Sign up to Money Morning
Don't miss the latest investment and personal finances news, market analysis, plus money-saving tips with our free twice-daily newsletter
Don't miss the latest investment and personal finances news, market analysis, plus money-saving tips with our free twice-daily newsletter
Beware these arguments
It would go too far to say that there is no-one for whom transferring out of a final-salary plan makes sense, but the number of people better off with a Sipp is small.
Paul Dyer, a former deputy chief risk officer at the FCA, has examined transfer advice, and the failings he says he has seen most often will sound very familiar to savers who have had ostensibly nuanced conversations with advisers weighing up the pros and cons of a transfer. They include focusing too narrowly on the fact that many occupational schemes are currently offering unusually high transfer values to leavers and assuming that the fact savers have assets other than their pension provides sufficient cushion if the Sipp disappoints.
Dyer also believes that much of what advisers tell clients about estate planning is vague and shallow. It's true that since the pension freedom reforms Sipps have made it easier to pass on pension cash; this is often cited as an advantage over final-salary schemes. But any proper transfer analysis should take into account scheme features such as death in service and dependants' pensions, which can also benefit heirs. And savers also have to realise that the longer they live, the fewer pension savings they'll have left to pass on in any case.
Another issue is that many of the supposed benefits of transferring out of a final-salary pension scheme won't be realised for years, especially for younger savers. In which case why make an irrevocable decision today?
The bottom line here is that the regulatory advice that leaving a final salary pension scheme does not make sense for most people is right on the money. Simplistic and generalised though it may sound, this should be the starting point for any discussion about a transfer. Savers who are told that they are the exception to the norm should demand a compelling and comprehensive explanation.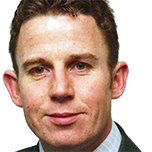 David Prosser is a regular MoneyWeek columnist, writing on small business and entrepreneurship, as well as pensions and other forms of tax-efficient savings and investments. David has been a financial journalist for almost 30 years, specialising initially in personal finance, and then in broader business coverage. He has worked for national newspaper groups including The Financial Times, The Guardian and Observer, Express Newspapers and, most recently, The Independent, where he served for more than three years as business editor.