Have you been paid too much pension by mistake?
If your pension provider messes up and pays you more pension than you're entitled to, you will almost always have to give it back. However, there are exceptions.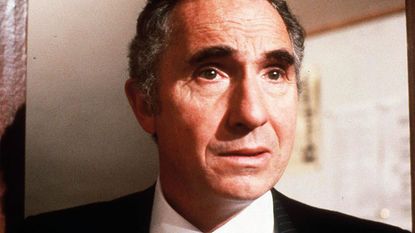 (Image credit: Copyright (c) 1996 Shutterstock. No use without permission.)
What happens if, as a result of your pension provider's mistakes, you receive more pension than you're entitled to in retirement? Disputes over overpayments have risen almost 20-fold over the past decade, according to the Pensions Ombudsman.
The surge is due to widespread failures in pension schemes' record-keeping. These have come to light as schemes have reviewed the impact of changes to the pension system, such as the abolition of people's right to "contract-out" of parts of the state pension. The upshot is that when providers have checked their records with those kept by HM Revenue & Customs, they've realised they've been overpaying many people. Some 10,000 members of the civil service pension scheme have received overpayments.
When such errors come to light, pensioners often suffer a double whammy. Not only is their pension reduced to the correct amount, but they're also asked to give back the overpaid money, usually over time. This can feel very unfair and, in the worst cases, some pensioners are suffering significant financial hardship. But the law is on pension schemes' side. The Pension Advisory Service warns: "It's normally the case that you don't have a right to benefits paid to you in error". Schemes are therefore entitled to demand repayments. Many argue that not doing so would disadvantage other members.
Subscribe to MoneyWeek
Subscribe to MoneyWeek today and get your first six magazine issues absolutely FREE
Get 6 issues free
Sign up to Money Morning
Don't miss the latest investment and personal finances news, market analysis, plus money-saving tips with our free twice-daily newsletter
Don't miss the latest investment and personal finances news, market analysis, plus money-saving tips with our free twice-daily newsletter
Exceptions to the rule
However, there are exceptions. Where you've made significant financial decisions on the basis of your understanding of your pension position, you may be able to fight some or all of a demand for repayment.
The law may also be on your side if a mistake came to light several years ago, but the scheme has continued overpaying you. You may even be entitled to compensation if the provider's mistakes have caused you to suffer financially. Meanwhile, it's normally only reasonable for a scheme to claw back money over the same period it was paid – if it's been paying you too much for five years, say, asking you to repay the money in less than five years wouldn't be fair.
Overpayments aren't the only way providers' errors could cost you money. In one recent dispute a saver who asked for his occupational pension savings to be transferred to a different provider ended up with substantial tax charges when the scheme accidentally moved the money outside of the pensions system. In that case, the Financial Ombudsman Service ruled the provider had to refund the cash.
If in doubt, you should seek help. The Pension Advisory Service (telephone 0800-011 3797) is a good first port of call, offering free and independent advice on both workplace and personal pensions. The Pensions Ombudsman (0800-917 4487) is also free if you can't resolve your case satisfactorily.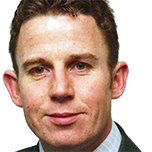 David Prosser is a regular MoneyWeek columnist, writing on small business and entrepreneurship, as well as pensions and other forms of tax-efficient savings and investments. David has been a financial journalist for almost 30 years, specialising initially in personal finance, and then in broader business coverage. He has worked for national newspaper groups including The Financial Times, The Guardian and Observer, Express Newspapers and, most recently, The Independent, where he served for more than three years as business editor.