Is it time to remortgage your home?
Banks are already starting to prepare for higher interest rates, says Alex Rankine. Should you, too?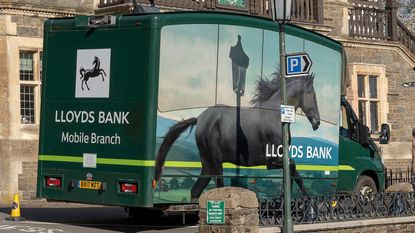 (Image credit: © Peter Titmuss/Education Images/Universal Images Group via Getty Images)
Mortgage rates are rising. Finance website Moneyfacts reports that average two- and five-year fixed rates stood at 2.29% and 2.59% respectively at the start of November. That is a small increase compared to early October and marks the first monthly rise since June. Although the Bank of England held interest rates at 0.1% last week, lenders are positioning themselves for rate rises ahead. Moneyfacts says that the number of deals offering rates below 1% has also fallen, from 131 in early October to 30 by 1 November.
When they do come, Bank of England interest-rate rises will most immediately hit the 850,000 people on tracker mortgages, say Fiona Parker, Amelia Murray and Helena Kelly in the Daily Mail. A rise in the base rate to 0.75% would cost a borrower with a £150,000 25-year tracker loan an extra £600 in annual mortgage payments, says AJ Bell. The 1.1 million households on standard variable-rate (SVR) mortgages will also feel the heat from an interest rate rise.
Staying on your lender's SVR after the fixed deal is up can still make sense for some people, say Rachel Mortimer and Will Kirkman in The Daily Telegraph. "If you have a mortgage that is relatively small, say under £50,000, it might not be worth remortgaging if the new mortgage fees outweigh the potential savings." Yet for most borrowers, fixed-rate mortgages are the clear choice. Today 81% of the mortgage stock is fixed, up from 41% in the late 2000s. For new loans the figure is even higher: over 90% of new mortgages are now fixed-rate, according to data from UK Finance; 46% are fixed for five years, and 45% for two years.
Subscribe to MoneyWeek
Subscribe to MoneyWeek today and get your first six magazine issues absolutely FREE
Get 6 issues free
Sign up to Money Morning
Don't miss the latest investment and personal finances news, market analysis, plus money-saving tips with our free twice-daily newsletter
Don't miss the latest investment and personal finances news, market analysis, plus money-saving tips with our free twice-daily newsletter
Beware steep exit fees
With rates heading up, some are opting to switch now to lock in a better rate, even if they have to pay steep exit charges to do so. Aaron Strutt of Trinity Financial tells the Financial Times that "one client recently decided to pay £12,000 in exit fees on two five-year mortgages... to lock in a low rate over ten years". Rising property values also mean some homeowners are now eligible for lower rates. But early repayment charges, typically about 5% of the loan, are only worth paying if you are desperate to escape your current deal.
If you don't want to pay exit charges there are other things you can do. Kate Palmer and Ali Hussain in The Times suggest overpaying the mortgage: "Even a small amount every month can make a dent over the long term, reducing the amount that you will need to borrow when you next come to remortgage". That will also help you get a better rate when you do. For those with six months or less left on their current deal it is time to go shopping, either by comparing online or contacting a mortgage broker. Lenders will typically allow you to lock in a rate three to six months ahead.
While lenders have been withdrawing the best rates – especially ultra-low ones offered to people with large deposits – there are still good deals on offer, says Palmer. You can find a 0.88% two-year fix with a £1,999 fee from Cumberland Building Society, while Lloyds Bank offers a 1.07% five-year fix with a £1,499 fee for re-mortgagers. Factor the fees into your calculation when deciding what deal is right for you. Indeed, those coming off two- and five-year fixed rates now are in luck, says Helen Crane for This Is Money. In November 2019 the average borrower paid 2.45% for a two-year fix, versus 2.29% now. "Those who fixed for five years in 2016, when rates were slightly higher still, could also find a better deal."