How to cut the cost of living
Culling your direct debits, lowering your boiler's temperature and signing up for loyalty cards are all strategies to help combat the rising cost of living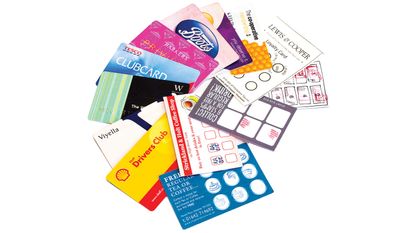 (Image credit: © Peter Jordan / Alamy)
Tips on how to cut your bills to fight the cost of living crisis are coming thick and fast as inflation hits 9%. But which ones will actually have a serious impact on your household budget? As we said on this page last week, the single best way to tackle rising prices is by increasing your income. But if you can't get a pay rise or a side income, or it isn't enough to cover rising costs, there are some cost-cutting measures that can help too.
Check your energy deals
The usual advice is to start by checking whether you are paying too much for your electricity and gas. However, with wholesale energy prices so high, it may not be possible to get a better deal by switching now. Still, it's worth checking in case you are on an exceptionally poor tariff. A recent bill will show you what you are paying and how much energy you use. Put this information into a comparison website to see if you could pay less elsewhere.
Adjust your boiler and bills
Turning down the water temperature on your boiler in the summer could cut between 6% and 7% off your gas bill, says The Sunday Times. You should set your boiler to 75 degrees Celsius for the best efficiency and performance, according to boiler manufacturer Vaillant, but in the summer you can lower it to 65 degrees.
Subscribe to MoneyWeek
Subscribe to MoneyWeek today and get your first six magazine issues absolutely FREE
Get 6 issues free
Sign up to Money Morning
Don't miss the latest investment and personal finances news, market analysis, plus money-saving tips with our free twice-daily newsletter
Don't miss the latest investment and personal finances news, market analysis, plus money-saving tips with our free twice-daily newsletter
Take a look at your mobile and broadband bills. Around 16 million people are out of contract, says Martin Lewis in the Mail on Sunday, and could easily halve their bills; a visit to a comparison site could save you more than £200 a year.
A quick look through your list of standing orders and direct debits will also help. "Many can be culled in a click," says The Sunday Times. And while you're at it, go to the settings page on your iPhone or the Google Pay app on Android and check your recurring app subscriptions. Cancelling unused ones or ones you no longer need could save as much as £265 a year.
Loyalty pays
Make the most of loyalty cards. Tesco, Boots, Sainsbury's, Waterstones and Lidl are just a few of the stores that offer loyalty-card holders discounts and points that can be used to cut the cost of a shop. Smartphone app Stocard conveniently allows you to store them all on your phone.
Those picking up more than one medical prescription a month should consider an NHS prescription prepayment certificate; a one-off fee that covers all your prescriptions for a period of three months (£30.25) or one year (£108.10).
Switch or invest for fast cash
If you want to make some money quickly, consider switching bank account. Several banks now offer bonuses to those who switch current account. You could get £170 by switching to HSBC Advance, £150 from First Direct or £125 from Nationwide, but make sure the account suits your needs and you meet the criteria.
You can also get a bonus if you open a new investment account. Interactive Investor is offering £100 cashback if you transfer a stocks and shares Isa worth at least £10,000. Similarly, you can get £200 from Moneyfarm if you invest at least £20,000 in one of its stocks and shares Isas.
Find every way to cut waste
The next step is reduce the amount of energy you use. Chip away at your heating bills by switching off radiators in unused rooms and blocking up draughts. If you can afford to do so, spending some money on improving your home's energy efficiency today will cut your heating bills for years to come. Houses in energy-efficiency band F will typically cost £400 a year more in heating bills from April than those in band C, says the Energy & Climate Intelligence Unit. Investing in loft and wall insulation will help improve your home's energy efficiency. Beyond heating, try to reduce electricity bills by turning off appliances when they are not in use.
Energy is the biggest bill for most people, but look for other costs to trim. Check you are on the best deal for phones, broadband and insurance. Take an axe to those small direct debits that add up. We spend an average of £500 a year on subscriptions, says Jeff Prestridge in The Mail on Sunday. "If there are streaming services, gym memberships or food subscriptions you are not getting good use out of, now is the time to ditch them."
Get all the help you can
Government assistance is limited. All households will get a £200 rebate on their energy bills in October, but will have to pay that back at £40 a year for five years from 2023. Houses in bands A to D in England should also get a £150 rebate on their council tax. But you should also check if you are missing out on any state benefits that could help (such as the winter fuel payment), using a website such as Turn2Us or EntitledTo. Energy and water firms have various measures to help people who are unable to pay bills – see energy regulator Ofgem for more. Charities such as National Energy Action may be able to provide advice.
SEE ALSO
How not to get beaten by inflation
Calculate your personal inflation rate
Ruth Jackson-Kirby is a freelance personal finance journalist with 17 years' experience, writing about everything from savings and credit cards to pensions, property and pet insurance.
Ruth started her career at MoneyWeek after graduating with an MA from the University of St Andrews, and she continues to contribute regular articles to our personal finance section. After leaving MoneyWeek she went on to become deputy editor of Moneywise before becoming a freelance journalist.
Ruth writes regularly for national publications including The Sunday Times, The Times, The Mail on Sunday and Good Housekeeping among many other titles both online and offline.