The trouble with dumb "smart" gas and electricity meters
The widely trumpeted smart meters for gas and electricity are a fiddly and expensive mess.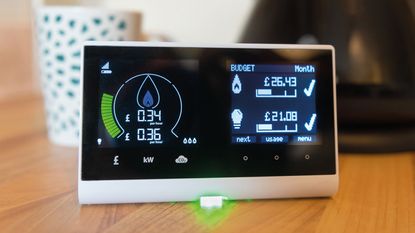 (Image credit: © Getty Images/iStockphoto)
Smart gas and electricity meters sound simple. The devices send regular wireless updates about your energy usage to your supplier, which means an end to the hassle of estimated bills and manual meter readings. They also provide you with an "in-home display", a small screen that lets you track your energy usage and costs in real time. As well as being a constant reminder to keep the lights dimmed, they can help you spot problems early: it's better to realise the old boiler is inefficient and needs replacing now, rather than when you get a huge bill later.
But the rollout has been far from smooth. The government wants 53 million of the things to be installed by the end of 2025; energy suppliers face fines if they fail to meet installation targets, so they are pushing them hard. Customers are not obliged to accept the installation of a meter (although accepting one is a condition of signing up for some cheaper energy tariffs). The installation has no upfront cost, but consumers will ultimately pick up the bill, says Will Kirkman in The Daily Telegraph. "The rollout was initially costed at £11bn," equivalent to an additional "£374 on every household's energy bills, according to Simply Switch." That figure has since risen.
Early smart-meter adopters have found switching energy companies is a nightmare. Many first-generation SMETS 1 meters (generally those installed before spring 2019) will go back to being "dumb" if asked to communicate with your new supplier. The problem shouldn't apply to second generation SMETS 2 meters, which were installed more recently. Yet there are only about five million SMETS 2 meters nationwide, compared with 18 million SMETS 1. The SMETS 1 meters are being upgraded remotely with new software to make them work correctly, but it's slow going. "Nearly one in five smart meters is operating in 'dumb mode', with the number having grown by 600,000 in the last year," says Kirkman.
Subscribe to MoneyWeek
Subscribe to MoneyWeek today and get your first six magazine issues absolutely FREE
Get 6 issues free
Sign up to Money Morning
Don't miss the latest investment and personal finances news, market analysis, plus money-saving tips with our free twice-daily newsletter
Don't miss the latest investment and personal finances news, market analysis, plus money-saving tips with our free twice-daily newsletter
What's more, price-comparison site Compare the Market found that of 223 energy tariffs analysed, only 37 were available to households with smart meters, says Grace Gausden for This Is Money. While smart-meter users can still switch, they "may lose the functionality of their gadgets" if they do. Worse, "the average tariff available to smart-meter households is £18 more expensive a year".
Time to switch
Switching is especially important because energy bills are about to rise steeply. Regulator Ofgem has announced that it will hike the energy price cap in October following big increases in wholesale gas prices. The change will see price rises of around £150 a year for the half of UK households that use standard and default tariffs. Those on fixed deals are not affected. The hike means the biggest rise in household energy bills in a decade, says The Times. "UK wholesale gas prices hit a 16-year high this summer and wholesale electricity prices are at a 13-year high."
Those on standard tariffs "don't need to accept" the hike, says Gary Caffell of MoneySavingExpert.com. The typical user could now save £240 per year by switching to a cheaper deal. Don't be put off by the relatively low savings displayed on comparison websites: "they are worked out against today's prices, which are based on the current price-cap level", rather than on what they will be after October. It's a good time to switch. Just pray that your smart meter doesn't go haywire when you try.