Three ways to cash in on the digital infrastructure boom
Two established investment trusts and a business with great potential stand out in the digital infrastructure sector.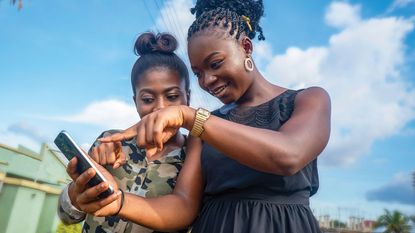 (Image credit: © Alamy)
Tech stocks have had a rough start to the year. The tech-heavy S&P 500 is down 13.5% since January and the Nasdaq Composite is down 23%. In the UK there have been some notable outliers, chief among them two London-listed digital infrastructure funds: Cordiant (LSE: CORD) and Digital 9 (LSE: DGI9). In the year to date, Cordiant's share price on the London market is down just 5.3% (up 4.8% over the last year), while Digital 9's share price is actually up around 1%. These two funds' closest peers, established US players American Tower and Crown Castle, have both suffered much bigger losses so far this year, down 12% and 9% respectively.
Both UK funds have delivered positive results. Cordiant announced a net asset value (NAV) of 106.34p per share (compared to 101.6p per share on 30 September 2021), equating to NAV and shareholder total returns over the period of 10% and 10.3% respectively, ahead of its target return of 9% per year. Digital 9's numbers have also been impressive.
But dig around, as many fund analysts have done, and you find a more interesting observation. These two UK funds have been canny buyers of private-market digital-infrastructural assets at good prices. For example, Cordiant acquired CRA, an operator of national digital networks in the Czech Republic which runs mobile phone towers, data centres and fibre optic networks, plus a national wireless network working alongside utilities. Digital 9 acquired a seed portfolio of undersea fibre optic cables that were upvalued in the listed portfolio shortly after listing.
Subscribe to MoneyWeek
Subscribe to MoneyWeek today and get your first six magazine issues absolutely FREE
Get 6 issues free
Sign up to Money Morning
Don't miss the latest investment and personal finances news, market analysis, plus money-saving tips with our free twice-daily newsletter
Don't miss the latest investment and personal finances news, market analysis, plus money-saving tips with our free twice-daily newsletter
Fund analysts at Liberum reckon that digital infrastructure is the fastest growing sector within infrastructure, with a forecast annual capital expenditure requirement of $600bn to 2035, surpassed only by roads and power. The volume of data created globally is forecast to increase by 23% annually to 181 zettabytes (close to 3.6 times the pre-pandemic level). Unsurprisingly, money is flooding into the sector.
A more daring option
Investing in mobile phone towers, data centres and fibre optic networks could provide steady cash flows. The assets have long lives, inflation-linked revenue streams and (especially in the case of Digital 9) first-tier global tech customers. Earnings before interest, tax, depreciation and amortisation (Ebitda) margins are typically in the 45% to 60% range and contracts are usually long term.
I'm currently invested in both Digital 9 and Cordiant but if the digital infrastructure theme really interests you, I'd suggest looking at a more adventurous option which has by contrast had a terrible start to the year. Helios Towers (LSE: HTWS) is a £1bn UK-listed operator of mobile-phone towers and base stations, mostly in Africa. Its shares are down by 30% in the year to date. Digital 9 and Cordiant have stuck to fairly boring Western assets, but Helios has focused on growth markets in Africa where mobile phone usage is shooting up. It has over 14,000 sites dotted throughout the continent and key customers include well known businesses such as Airtel and Vodafone.
Helios is heavily investing to build a trans-continental network of towers that it lets to mobile-phone firms, with $373m in capital expenditure last year. It could be a very profitable business: in 2021 it produced revenues of $449m, Ebitda of $241m and free cash flow of $168m. Analysts expect revenues of $690m by 2023 and Ebitda of $367m, though capital expenditure is still heavy.
Investors may also be wary of its heavy debt. Despite sitting on $529m in cash , it has gross debt of $1.4bn. If we are entering a global recession, that could scare off investors worried about increasing interest payments just as revenues could decrease. But if Helios can navigate these challenges its network of towers could be hugely valuable as African growth rates pick up again.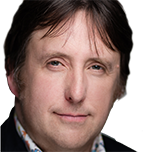 David Stevenson has been writing the Financial Times Adventurous Investor column for nearly 15 years and is also a regular columnist for Citywire.
He writes his own widely read Adventurous Investor SubStack newsletter at davidstevenson.substack.com
David has also had a successful career as a media entrepreneur setting up the big European fintech news and event outfit www.altfi.com as well as www.etfstream.com in the asset management space.
Before that, he was a founding partner in the Rocket Science Group, a successful corporate comms business.
David has also written a number of books on investing, funds, ETFs, and stock picking and is currently a non-executive director on a number of stockmarket-listed funds including Gresham House Energy Storage and the Aurora Investment Trust.
In what remains of his spare time he is a presiding justice on the Southampton magistrates bench.