Three innovative stocks to help you beat inflation
Professional investor Melwin Mehta of the MI Sterling Select Companies Fund picks three innovative stocks that enjoy strong pricing power in an inflationary environment.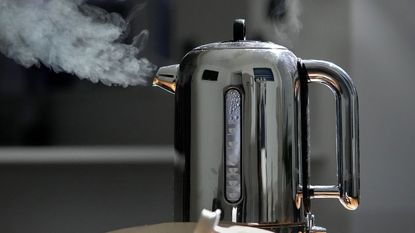 (Image credit: © Christopher Furlong/Getty Images)
Our fund invests in special companies run by first-class people. We seek capital-light businesses that are rich in intellectual property (IP) and we place strong emphasis on management teams. Every year we meet over 300 companies, but invest in only a handful of names. We invest with conviction – our portfolio has only 35 companies and our top ten companies account for 45% of the portfolio value.
Our time-frame is long term – we accept short-term volatility and our portfolio turnover is low. We are bottom-up stock pickers rather than macro forecasters but, that said, no stock picker can ignore the impact of major economic shifts such as the ones we are seeing at present. Inflation is hurting companies across many sectors and unless they are well positioned and able to pass on their increased costs, margins will come under serious pressure.
We address this in part by considering the value that our companies add. Though the silicon chip in your computer is barely 1% of the total weight, it serves a vital function. Similarly, all three companies below have a certain "Intel Inside" factor – ie, they add significantly more value than they cost to their customers and ultimately their consumers. This gives them pricing power in an inflationary environment. All three serve global markets and have a long runway ahead of them.
Subscribe to MoneyWeek
Subscribe to MoneyWeek today and get your first six magazine issues absolutely FREE
Get 6 issues free
Sign up to Money Morning
Don't miss the latest investment and personal finances news, market analysis, plus money-saving tips with our free twice-daily newsletter
Don't miss the latest investment and personal finances news, market analysis, plus money-saving tips with our free twice-daily newsletter
Strix: cutting the cost of a cuppa
It is an open secret that we Brits love our cuppa. What is not so widely known is that we boil our kettles with far more water than we need and that wasted electricity costs us £400m annually. With electricity bills going through the roof, that value will exceed £1bn in 2022. Strix (LSE: KETL) is a global leader in kettle controls, the circuit that cuts off the power supply when the water starts boiling. Strix recently doubled its manufacturing capacity, on schedule and on budget. Though management has guided the market to a doubling of revenue over the next five years, we believe the real performance will be materially better, which will lead to a re-rating by the market.
Treatt: the firm behind the flavours
Ingredients maker Treatt (LSE: TET) has built deep knowledge of the flavours and fragrances in more than 3,000 beverages and consumer products worldwide. It has also developed considerable expertise in calorie-free sugar substitutes. In a world that is getting more health conscious, we expect the demand for such products to increase over time. Even governments have finally woken up and are legislating for lower sugar consumption. Despite a heritage dating back to 1886, Treatt's products remain a secret because the business is governed by tight non-disclosure agreements enforced by global beverage companies.
Heiq: innovation in textiles
Similarly, Heiq (LSE: HEIQ) is a leader in textile innovation and has formed 600 brand partnerships worldwide. The company's technology allows for improved cooling, warming, moisture management, odour control, hygiene, antiviral, antibacterial and antifungal protection in textiles. Over the last year it has further strengthened its IP portfolio through several acquisitions. Heiq has also developed a substitute for existing synthetic filament yarn and impressed some major clothing firms – Hugo Boss is investing $5m in a subsidiary, while Lycra has become the exclusive distributor and is paying a fee for that privilege. First deliveries are expected later this year.
Melwin Metha is the manager of MI Sterling Select Companies Fund