Where to find data on investment funds
Investors can choose from a wide array of websites offering financial information about funds. Where should they start?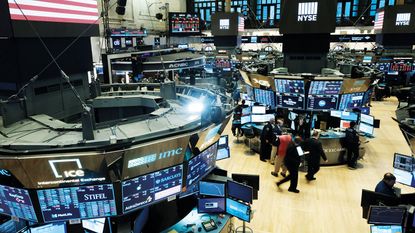 (Image credit: © Getty Images)
In this column I cover a wide range of investment trusts and exchange-traded funds (ETFs), which might prompt some readers to wonder where I get my data from. I have access to fund research produced by established analysts such as Numis, Winterfloods, Liberum and Jefferies. It is not available to private investors. But don't despair. There are some excellent sources of information out there, completely free and accessible to everyone.
Information on investment trusts
One of the newest sources of information on investment trusts is a website called Doceo.tv. It refers to the Latin verb meaning to teach, inform, or show. You will have to register for this site, but its biggest selling-point is that it features videos from hundreds of investment-trust managers.
There have always been plenty of videos on fund managers' websites but Doceo collects them all together on one website. Doceo also features useful data such as price returns, information on discounts and premiums, gearing, dividend history, performance data, and fees. You can also connect easily to monthly fact sheets form all the featured managers. I tend to focus on the most recent fact sheet for my own research.
Subscribe to MoneyWeek
Subscribe to MoneyWeek today and get your first six magazine issues absolutely FREE
Get 6 issues free
Sign up to Money Morning
Don't miss the latest investment and personal finances news, market analysis, plus money-saving tips with our free twice-daily newsletter
Don't miss the latest investment and personal finances news, market analysis, plus money-saving tips with our free twice-daily newsletter
If you are looking for detailed and comprehensive data on investment trusts, the place to start is the Association of Investment Companies (AIC) website, notably their Interactive Statistics section.
QuotedData offers a slightly more digestible alternative. On the home page, click on "data" in the top menu and then the sector you are interested in. You'll soon reach the "snapshot key data", which includes information on returns (short and long-term), discounts and risk. A useful feature here is that if you click on a single fund you'll also pull up the relevant Morningstar fund report, which details everything from a fund's top-ten holdings to its main shareholders.
QuotedData also offers its own research-report portal, although it is worth remembering that these are usually paid for by the fund manager. Nevertheless, over the last few years the quality of this "independent" research has improved markedly and the main players in this area, such as QuotedData and Edison, now provide investors with interesting, detailed analysis. Coverage of funds is of course limited – to those that pay – but I especially rate analysis from Edison, Kepler (via its Trust Intelligence website), QuotedData and Hardman & Co in this context. In terms of running news and analysis, the hands-down winner for me – apart from MoneyWeek of course – is Citywire's Investment Trust Insider, although Trustnet and Financial Express aren't too far behind.
Exploring ETFs
What about data on exchange traded funds (ETFs)? These are also listed funds traded on the stock exchange, and they provide a low-cost, passive index-racking alternative to the actively managed investment trust sector.
The good news here is that nearly all the ETF providers provide incredibly detailed quantitative information on their funds – iShares' ETF website is especially simple to use – but what happens if you want to compare a bunch of ETFs in a subsector– the dozens of different S&P 500 trackers on the market, for instance?
Two websites stand out. The first is the German based JustETF.com. On their home page, head to its ETF screener and you'll be able to launch a search for every ETF listed in Europe. The filters are on the left hand side and very easy to use. Within just a few clicks you'll be able to compare multiple ETFs tracking individual indices. But in the filters section (look for the grey buttons on the left) make sure you select only ETFs listed on the London Stock Exchange. Otherwise you will be presented with Europe-listed alternatives.
The big rival of JustETF.com is France's TrackInsight. It is a much more colourful and concise way of tracking indices and ETFs and contains an enormous amount of information .
You'll find lots of useful information not only on fees and performance data but also on tracking error: the degree to which an ETF's performance diverges from the underlying index. I think that once you have selected a specific ETF to investigate, TrackInsight's fund pages are much more colourful and concise, although I find JustETF easier when it comes to comparing a group of ETFs.
The news website ETF Stream – which I founded – also has its own ETF search engine, which you'll find via a link in the top right-hand corner (Screener). The service is based on a US platform called Logicly. The trick here is to click on the "quick filters" to find the ETFs you want.
One useful feature is a button called Fund Overlaps, which tells you to what extent a particular ETF overlaps in its holdings with peers. Sticking with the ETF-news theme, I would also highlight ETF Express and ETF Strategy for analysis and commentary on the ETF market.
One final thought: if you are looking for a powerful data-driven platform that tracks both investment trusts and ETFs, consider SharePad. This is an outgrowth of the technical analysis-driven ShareScope software. The developers behind the SharePad product have spent a vast amount of time upgrading their funds data, and it is really very powerful indeed. I use it all the time. The only drawback, however, is that it is not cheap at £30 a month.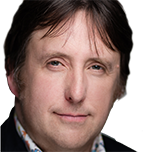 David Stevenson has been writing the Financial Times Adventurous Investor column for nearly 15 years and is also a regular columnist for Citywire.
He writes his own widely read Adventurous Investor SubStack newsletter at davidstevenson.substack.com
David has also had a successful career as a media entrepreneur setting up the big European fintech news and event outfit www.altfi.com as well as www.etfstream.com in the asset management space.
Before that, he was a founding partner in the Rocket Science Group, a successful corporate comms business.
David has also written a number of books on investing, funds, ETFs, and stock picking and is currently a non-executive director on a number of stockmarket-listed funds including Gresham House Energy Storage and the Aurora Investment Trust.
In what remains of his spare time he is a presiding justice on the Southampton magistrates bench.