There is still plenty of potential for investors in cannabis
The cannabis sector is out of favour, but a new ETF is an appealing recovery play
The exchange-traded fund (ETF) sector is highly competitive and issuers are working hard to come up with eye-catching and lucrative investment themes. London-based HANetf, for instance, is launching Europe's first ETF investing in the cannabis sector.
It's called the Medical Cannabis and Wellness UCITS ETF (Frankfurt: CBDX). The cost of the fund is 0.8%. Many other issuers have stayed away from this controversial area because they are worried about the legalities of investing in cannabis.
It might be legal to sell joints or medicate with cannabis in Canada and some states in the US, but if you invest in these businesses from the UK you are potentially opening yourself up to a Proceeds of Crime Act (POCA) violation in Britain.
Subscribe to MoneyWeek
Subscribe to MoneyWeek today and get your first six magazine issues absolutely FREE
Get 6 issues free
Sign up to Money Morning
Don't miss the latest investment and personal finances news, market analysis, plus money-saving tips with our free twice-daily newsletter
Don't miss the latest investment and personal finances news, market analysis, plus money-saving tips with our free twice-daily newsletter
All above board
HANetf has worked around this by insisting that all the stocks in its index are "strictly medical and legal", as HANetf puts it. This means there is no linkage to any business that might supply recreational drugs in North America.
Cannabis-derived medications in the UK are not illegal and the rules governing the use of cannabis for pain relief and other medical challenges may be liberalised in the not-too-distant future. Note too that the cannabis sector has fallen out of favour.
Analyst Matt Bottomley of Canadian broker Canaccord Genuity developed the Canaccord Genuity Cannabis index (CGCI), some members of which fell by more than 70% last year. Poor financial results at listed firms; the slow pace of pot shop licensing in some provinces; restrictions on advertising; and health concerns around vaping all suggested that the size of the market had been overestimated.
The US market, by contrast, seems to be making much more progress, but even here many cannabis operators saw their share price fall by 25%-50% or more. Still, the US market now looks in much better shape, especially as we head into the US presidential election. Many candidates are lining up to support greater liberalisation of the US regulations.
Over the last few years the US market has seen some big legislative advances, including passage of the Farm Bill in late 2018 (which helped growers) as well as the national SAFE Banking Act in 2019, which helped set the framework for the cannabis financial system.
US-listed firms also seem relatively healthy, with several pencilling in big profits in 2020. Next year we should also see more state-level legalisation initiatives, including one in New Jersey. State governments such as Colorado are making huge amounts of tax revenues from the cannabis trade.
A booming medical market
A broader point is that the furious pace of cannabis medical research shows no sign of letting up. GW Pharmaceuticals and Sanofi, for instance, each has more than 30 trials each in progress.
In Europe there are now 28 countries with some form of medical cannabis legislation, with the UK being the largest producer and exporter of medical-grade cannabis in the world.
It is this medical market, along with hemp and CBD products, that is the exclusive focus of this new ETF. It will invest across nine subsectors, none with any recreational exposure.
The index has also been constructed to focus only on businesses that have a market cap above $50m and that are on the US Drug Enforcement Administration's approved list. There is also a 10% cap on any one stock in the index.
Still, investors should bear in mind that many of the medicinal specialists have had a bad few years: the index the ETF is based on was down 22.6% in 2018 and a further 7.88% in 2019. But sentiment could turn sharply in 2020 – and if it does this fund will be sitting pretty.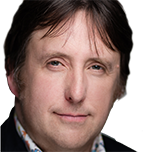 David Stevenson has been writing the Financial Times Adventurous Investor column for nearly 15 years and is also a regular columnist for Citywire.
He writes his own widely read Adventurous Investor SubStack newsletter at davidstevenson.substack.com
David has also had a successful career as a media entrepreneur setting up the big European fintech news and event outfit www.altfi.com as well as www.etfstream.com in the asset management space.
Before that, he was a founding partner in the Rocket Science Group, a successful corporate comms business.
David has also written a number of books on investing, funds, ETFs, and stock picking and is currently a non-executive director on a number of stockmarket-listed funds including Gresham House Energy Storage and the Aurora Investment Trust.
In what remains of his spare time he is a presiding justice on the Southampton magistrates bench.