Wine investment offers antidote to Covid-19 market volatility
Europe's leading fine wine investment company, OenoFuture, explains why investors are embracing fine wine as a hedge against ongoing market volatility.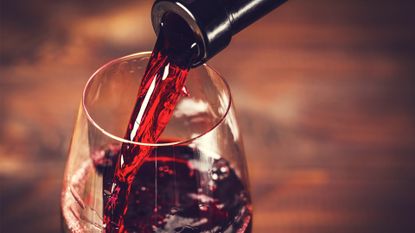 News of several promising vaccines may have calmed investors' nerves in recent weeks, but there's no hiding from the fact that 2020 has brought some of the largest daily price swings the markets have seen since 1929. With the deployment of these vaccines still looking challenging, ongoing financial uncertainty looks likely. Seasoned investors are turning to alternative assets in an increasingly volatile world, with record numbers seeking out asset-backed investments like fine wine to insulate stock-heavy portfolios.
Consistent market-beating returns
The fine wine market is driven by a very straightforward supply-demand dynamic. Just like haute couture clothing or high-end watches, most fine wines are made by laborious artisanal methods which mean only a tiny quantity can be created each year.
"What makes fine wine different from other types of asset-backed investments like classic cars or art is that it is made to be drunk", notes Daniel Walker, Head of Investment at the London-based wine investment company OenoFuture. "Every time a rare bottle is consumed, the value of the remaining bottles gets a welcome boost. And on the flip side, demand is constantly on the rise especially in newer markets like Asia, Africa and Latin America where local elites are developing a taste for fine wine."
Subscribe to MoneyWeek
Subscribe to MoneyWeek today and get your first six magazine issues absolutely FREE
Get 6 issues free
Sign up to Money Morning
Don't miss the latest investment and personal finances news, market analysis, plus money-saving tips with our free twice-daily newsletter
Don't miss the latest investment and personal finances news, market analysis, plus money-saving tips with our free twice-daily newsletter
This consistent demand and extremely limited supply explains why wine has enjoyed such strong returns over the past five years. "Here at OenoFuture we typically see returns of 10-15% per annum," comments Daniel, "although for some bottles this can be much higher. A great example is Domaine de la Romanée-Conti, arguably the world's most prestigious winery, which regularly shows growth of 150-200% over a five-year period."
Safe and reliable asset
Wine also has a well-deserved reputation for being secure and reliable. Fine wine has almost zero correlation to the stock market, making it a true safe haven during periods of market volatility. During the recession of 2007/8 the S&P 500 plunged 38.5%. In contrast, the Liv-ex 1000, the market-leading index for fine wine, dipped by just 0.6%. The same pattern emerged in March 2020 when the S&P 500 fell by 25% while the Liv-ex 1000 slipped barely 4%.
"Since it is asset-backed", Daniel adds, "fine wine is a very low-risk investment. Once you invest in the market, your wines are kept in optimum conditions in a secure bonded warehouse in your name. They are fully-insured and we have a dedicated anti-fraud department within OenoFuture who ensure the authenticity of your bottles. In almost all cases we purchase directly from the producer to ensure impeccable provenance."
Covid-19 consumption boosts wine market
Although fine wine has little correlation to equities, the Covid-19 pandemic has had an unexpected impact on the market by driving up consumption. With so many people forced to stay at home, those with the means have been trading up their usual drinking for more expensive bottles. Bottle prices in restaurants tend to be three or four times that of retail prices, yet with many eateries closed during lockdown many foodies have saved the extra cash they would normally splash on a bottle in a nice restaurant. Instead, they've used it to treat themselves to an even fancier bottle to enjoy at home for the same money.
The outcome of this trading up is that availability of rare bottles has contracted even further. A great example is the Sassicaia 2009, a legendary Super Tuscan red wine from Italy, which has already seen its price shoot up 14% over the first two quarters of 2020 from $2,040 to $2,329 per case of 12 bottles.
Accessible for all investors
While the world of fine wine might seem intimidating to outsiders, investing in fine wine is now more accessible than ever thanks to the fully-managed investment services offered by OenoFuture and other market-leading companies. This makes it the perfect choice for those new to investing in wine since their expert team guides you through every step of the process from building your portfolio to ensuring you exit the market with a healthy profit.
"Investors can choose to be as involved as they want," comments Walker, "whether that be learning more about wine through our regular events and updates or simply treating it as a hands-off 'armchair investment'. In seasons of intense fragility, wine offers welcome stability – which is why we're seeing record numbers of first-time and seasoned investors turning to us for help."
Download your free Fine Wine Investment guide here