How to invest like an ISA millionaire
We reveal the top funds and trusts ISA millionaires pumped their money into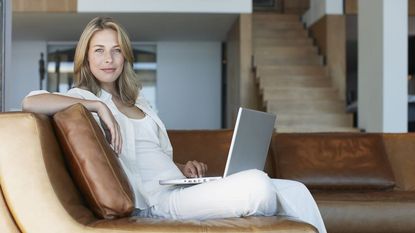 (Image credit: © Getty images)
We can expect to see fewer ISA millionaires this year when the tax year comes to an end in April, following difficult market conditions for investors.
But, it's not all doom and gloom, as fund platforms begin to reveal how many ISA millionaires we can expect to see this year and what their power portfolios consist of.
According to fund supermarket interactive investor, as of January 2023, it had 852 ISA millionaires on its platform - a drop of around 13% compared to the same period last year when it recorded 983 ISA millionaires.
Subscribe to MoneyWeek
Subscribe to MoneyWeek today and get your first six magazine issues absolutely FREE
Get 6 issues free
Sign up to Money Morning
Don't miss the latest investment and personal finances news, market analysis, plus money-saving tips with our free twice-daily newsletter
Don't miss the latest investment and personal finances news, market analysis, plus money-saving tips with our free twice-daily newsletter
ISAs are undoubtedly a great tax-efficient way to save and grow wealth, but for those pumping their long-term savings into stocks and shares ISA, the tax benefits that come with the tax-wrapper are significant and the power of compounding is stronger. You may also be interested in our article on ISAs vs savings accounts.
The average age of an interactive investor ISA millionaire is 73, compared to an average age of 56 for the overall ISA cohort.
Most of the ISA millionaires will have started with what was known as personal equity plans (PEPs) which transitioned into ISAs.
We look at what these long term ISA holders invested in to help reach the millionaire milestone.
What do ISA millionaires invest in?
Investment trusts account for the largest share of the ISA millionaires' portfolio on ii's platform, accounting for 42.5% of their portfolio, compared to around 8.2% of funds.
Direct equities account for 39.9% of portfolios, followed by 3.7% for exchange-traded products.
When it comes to cash, ISA millionaires are holding close to 50% less in cash, suggesting that ISA millionaires are studiously avoiding the long-term effects of cash drag.
This is how ISA millionaire's holdings compare to all ISA holdings:
Swipe to scroll horizontally
| | | |
| --- | --- | --- |
| Row 0 - Cell 0 | ISA millionaires | ALL ISAs |
| Cash | 5.2% | 9.7% |
| Equities | 39.9% | 37.1% |
| Funds | 8.2% | 22.3% |
| ETPs | 3.7% | 6.3% |
| Investment Trusts | 42.5% | 24.2% |
| Other | 0.4% | 0.4% |
Dzmitry Lipski, head of funds research, interactive investor, comments: "It's no surprise to see investment trusts take up such a large proportion of customer portfolios. Over the long-term, some unique features such as gearing (borrowing) to enhance returns have helped them deliver strong long term returns overall.
"Over time that might mean that they might start to account for a larger percentage of a portfolio."
Lipski added that some investors might consider rebalancing, particularly if a very adventurous investment trust is suddenly taking up a big share of the pie due to outperformance.
"Remember also that that those same investment trust bells and whistles mean they can also underperform in a falling market, and because they are listed on the stock market, trusts can also be impacted by sentiment. But the data shows that investment trusts should not be overlooked."
Although equities also played a big role, for many of the ISA millionaires, the ultimate overseas exposure was via global investment trusts, with Alliance Trust the most held overall stock amongst ISA millionaires,and Scottish Mortgage in third place.
See our article on after slumping 42% last year, what's next for Scottish Mortgage?
When do ISA millionaires invest?
You know the saying - 'the early bird catches the worm' - well in the case of ISA millionaires, it really is about getting in early at the start of the tax year.
ISA millionaires are almost as likely to be tax-year early birds as they are to join the last-minute ISA rush before the tax year ends.
Around 45% of total 12-month subscriptions from ii ISA millionaires were added between 6 and 30 April 2022.
ISA millionaire's top picks
These are the top 10 investments made by ISA millionaires:
Swipe to scroll horizontally
| | | |
| --- | --- | --- |
| Row 0 - Cell 0 | ISA millionaires | All ISAs |
| 1 | Alliance Trust | Lloyds Banking Group |
| 2 | Shell | GlaxoSmithKline |
| 3 | Scottish Mortgage | BP |
| 4 | GlaxoSmithKline | Scottish Mortgage |
| 5 | Haleon | Haleon |
| 6 | Lloyds Banking Group | Shell |
| 7 | National Grid | Vodafone |
| 8 | BP | Aviva |
| 9 | Legal & General | National Grid |
| 10 | Aviva | BT Group |
When it comes to equities, ISA millionaires have 91.3% exposure to the UK. They have a little less in the US and 8%.
How to become an ISA millionaire
You already know building wealth is a long term strategy and to become an ISA millionaire, you must be consistent and patient.
For anyone starting out now and investing the full £20,000 annual ISA allowance each year with a 5% annual return (excluding fees), they could hit the million pound mark in 25 years.- £1,002,269.08, to be exact.
If your investments grew by 7%, you could achieve £1,048,722.82 in 22 years.
And if your investments saw annualised returns of 3%, it would take 31 years to reach £1,030,055.17.
These are just projections, as investments can go down as well as up - the key thing is to invest regularly to take advantage of pound cost averaging.
Kalpana is an award-winning journalist with extensive experience in financial journalism. She is also the author of Invest Now: The Simple Guide to Boosting Your Finances (Heligo) and children's money book Get to Know Money (DK Books).
Her work includes writing for a number of media outlets, from national papers, magazines to books.
She has written for national papers and well-known women's lifestyle and luxury titles. She was finance editor for Cosmopolitan, Good Housekeeping, Red and Prima.
She started her career at the Financial Times group, covering pensions and investments.
As a money expert, Kalpana is a regular guest on TV and radio – appearances include BBC One's Morning Live, ITV's Eat Well, Save Well, Sky News and more. She was also the resident money expert for the BBC Money 101 podcast .
Kalpana writes a monthly money column for Ideal Home and a weekly one for Woman magazine, alongside a monthly 'Ask Kalpana' column for Woman magazine.
Kalpana also often speaks at events. She is passionate about helping people be better with their money; her particular passion is to educate more people about getting started with investing the right way and promoting financial education.