Tread carefully if you're thinking about equity release
The equity release market is getting its act together. But the cost means tapping your property for cash should be a last resort for most people.
(Image credit: Old couple standing outside a house © iStockphotos)
The equity release market is booming. Living longer but struggling to save for retirement or running short of money after taking too much out of pensions too early mean more people than ever want to cash in on the value of their house in later life. Equity-release plan providers lent £3.94bn last year, says the Equity Release Council, up 29% on 2017. The size of the market has doubled within a four-year period.
Equity release plans are deceptively simple. Over-55s can borrow against the value of their property typically up to 50% to generate a pot of cash. You can use this money as you like and there are no repayments due. The loan, plus interest, is repaid after your death from the proceeds of the sale of your house, or earlier if you need to sell to move into long-term care.
Equity release can be an attractive proposition for homeowners in need of cash and sitting on a valuable asset, particularly those who are unable or unwilling to free up capital by downsizing to a smaller property. However, there are some big downsides. In particular, equity release plans can prove very expensive.
Subscribe to MoneyWeek
Subscribe to MoneyWeek today and get your first six magazine issues absolutely FREE
Get 6 issues free
Sign up to Money Morning
Don't miss the latest investment and personal finances news, market analysis, plus money-saving tips with our free twice-daily newsletter
Don't miss the latest investment and personal finances news, market analysis, plus money-saving tips with our free twice-daily newsletter
In part this is because lenders' rates are not as competitive as on standard mortgages, typically priced at 5%-6% a year, according to personal finance data provider Moneyfacts. But the key problem is that since you're not making any repayments, the charges mount up, exposing you to the perils of compound interest. Borrow £50,000 at the age of 60 at rate of 5.1% and what you owe doubles roughly every 14 years.
So any inheritance you were hoping to leave to children can be wiped out. Equity Release Council members all guarantee no negative equity your debt will never be greater than the value of your property but your heirs may get nothing.
If you'd like to find out how much equity you could release from your home, or to find out more about equity release in general, visit our partners, UK Experts Online, for a free report.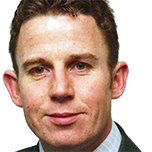 David Prosser is a regular MoneyWeek columnist, writing on small business and entrepreneurship, as well as pensions and other forms of tax-efficient savings and investments. David has been a financial journalist for almost 30 years, specialising initially in personal finance, and then in broader business coverage. He has worked for national newspaper groups including The Financial Times, The Guardian and Observer, Express Newspapers and, most recently, The Independent, where he served for more than three years as business editor.