How to get the right travel insurance
If you're heading off overseas, then having the right travel insurance in place is crucial. But how do you pick the right policy?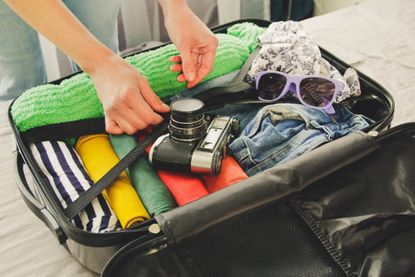 (Image credit: Getty Images)
Getting the right travel insurance policy in place is an important part of the preparation for any trip abroad and for some domestic trips too.
Yet every year millions of holidaymakers head off without putting cover in place, not only increasing the chances of their holiday turning into a nightmare but also putting their finances in danger to boot.
After all, if you don't have travel insurance then you will have to pay for your medical treatment yourself or pay for the replacement of your lost luggage.
Subscribe to MoneyWeek
Subscribe to MoneyWeek today and get your first six magazine issues absolutely FREE
Get 6 issues free
Sign up to Money Morning
Don't miss the latest investment and personal finances news, market analysis, plus money-saving tips with our free twice-daily newsletter
Don't miss the latest investment and personal finances news, market analysis, plus money-saving tips with our free twice-daily newsletter
So how do you go about picking the right travel insurance for your trip?
Travel insurance prices aren't everything
Many of us utilise price comparison sites in order to select a travel insurance policy, and it's a good move. Price comparison sites allow you to quickly get a quote from a host of different insurers, and help you make an informed decision about which policies offer the best value for money.
However, it's important to bear in mind that price isn't everything. Blindly picking the cheapest policy may be a bad move, since the policy may not include sufficient cover for your needs. For example, it might not have a big enough single-item limit.
That's why it's really important that once you have a handful of quotes to choose from, you then go through the terms of each to establish which is going to be right for you.
Get the right term for your policy
Travel insurance is available over different terms. Some policies cover you just for a single trip, while others offer protection for a year.
It's a good idea to think about how frequently you're likely to travel over the following 12 months. If there's the potential that you will make more than one trip then opting for annual cover may prove more cost-efficient than purchasing separate policies for each trip overseas.
Are you already covered?
Some bank accounts include free travel insurance as a perk for their account holders. For example, the FlexPlus account from Nationwide Building Society includes worldwide family travel insurance.
The accounts that offer these perks tend to be packaged bank accounts. These are accounts that offer a package of additional extras, such as travel insurance, but come with a monthly or annual fee.
If you have one of these accounts, it's important to check whether there is travel insurance included and whether it meets the needs of your trip. There's no point in buying standalone cover if you already qualify for protection through your bank account.
Be honest
If you have some sort of underlying condition, then this can cause your policy to be more expensive. The sad reality is that if you have high blood pressure or diabetes there is an increased risk of you needing hospital treatment, and therefore needing to make a claim on the policy, compared with someone with no health issues.
As a result, it can be tempting to omit the information about your condition when getting a quote, in order to keep the costs down. This is a false economy however ‒ if you need to make a claim and the insurer discovers you were not honest with them, it may invalidate your policy, leaving you to cover the costs of your treatment entirely on your own.
Do you need to add extra cover?
Certain activities are not covered as standard by travel insurance policies, meaning you'll need to pay extra to have them included. This includes sports like skiing.
If you're heading off to the slopes, you'll need to make sure that your travel insurance policy actually covers those activities otherwise you may be left footing the bill should things go wrong on the piste.
Don't leave it to the last minute
It's important to get your travel insurance sorted as soon as possible after booking your holiday.
That's because travel insurance doesn't just cover you should things go wrong on the trip, but before you even head off too. Should something happen which means you can't make the trip, such as one of the holidaymakers falling ill, then the travel insurance policy should mean you can get at least some of the money back.
That won't be possible if you leave purchasing the travel insurance cover until the last possible moment.
Do your research on claims
Ideally, you won't have to make a claim in your travel insurance policy, but if you do need to then you want to be confident that the process will be straightforward.
As a result, it's sensible to do some research on the insurer's claims record and how reliable they are for paying up when necessary. While many insurers have a good record on payouts, others have room for improvement. It may be worth paying a little extra for cover with an insurer that's more reliable over claims.
What about the GHIC?
The Global Health Insurance Card (GHIC) has replaced the European Health Insurance Card post-Brexit.
The card is free to arrange and entitles you to receive state healthcare across most European countries either for free or at least at a reduced cost.
While it's a good idea to have a GHIC, it is not a replacement for travel insurance ‒ really you should have both.
John Fitzsimons has been writing about finance since 2007, and is a former editor of Mortgage Solutions and loveMONEY. Since going freelance in 2016 he has written for publications including The Sunday Times, The Mirror, The Sun, The Daily Mail and Forbes, and is committed to helping readers make more informed decisions about their money.