Great frauds in history: Quentin Thomas Wiles and MiniScribe
Quentin Thomas Wiles was jailed for three years after falsifying data to mask the fact that he had failed to turn around a bankrupt company.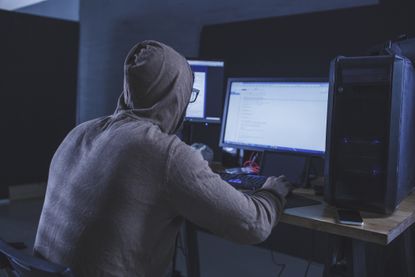 (Image credit: Vasily Pindyurin)
MiniScribe was founded in 1980 as a manufacturer of computer disk drives. Thanks to a strong relationship with IBM, it grew quickly enough to be listed on the stock exchange at the end of 1984. However, MiniScribe was hit by two shocks: firstly by the shift away from 5.25" to 3.5" disks, and then by IBM's decision to produce its own. With the share price plunging, and the company facing bankruptcy, the venture capital firm Hambrecht & Quist (H&Q) bought a 12% stake in MiniScribe for $20m. As part of the deal, H&Q insisted that turnaround specialist Quentin Thomas Wiles (pictured) be appointed chief executive officer.
What was the scam?
Wiles attempted to save MiniScribe by making drastic cuts, restructuring the firm into autonomous divisions and setting ambitious sales targets. Initially, this seemed to work, with sales tripling in three years, and the firm becoming profitable again. However, much of this was due to managers inflating revenue by shipping more units than were ordered, and then not adjusting figures to take account of returns. To increase reported assets, the company counted defective goods, and even bundles of bricks packaged to look like disk drives, as inventory.
What happened next?
In early 1989 MiniScribe reported losses of $14.6m. Shortly afterward, Wiles resigned. His successor quickly discovered that inventories were overestimated. MiniScribe launched an internal investigation, which exposed a systematic conspiracy by managers to both accelerate sales and exaggerate inventory, including the creation of a computer program called "Cook Book". The following year MiniScribe filed for bankruptcy. Prosecutors successfully argued that Wiles encouraged managers to falsify data. He was eventually jailed for three years.
Subscribe to MoneyWeek
Subscribe to MoneyWeek today and get your first six magazine issues absolutely FREE
Get 6 issues free
Sign up to Money Morning
Don't miss the latest investment and personal finances news, market analysis, plus money-saving tips with our free twice-daily newsletter
Don't miss the latest investment and personal finances news, market analysis, plus money-saving tips with our free twice-daily newsletter
Lessons for investors
The big red flag that neither investors nor the auditors picked up on, until it was too late, was the fact that MiniScribe held an unusually large amount of inventory relative to its sales, especially as computer firms tend to keep inventory levels low due to rapid changes in technology. The dramatic increase in sales should also have raised some eyebrows.
Dale Nicholls is manager of the Fidelity China Special Situations Trust.