Crunching the numbers: accounting software for small businesses
The accounting software market is competitive, says David Prosser – there'll be an option for you.
The accounting software market is competitive, says David Prosser there'll be an option for you
For many small and medium-sized enterprises (SMEs), the new year has begun with an accounting headache. On top of tax returns, if your business is registered for VAT and your annual turnover is, or has been at any time, in excess of £85,000, you will probably have had a reminder from HM Revenue & Customs (HMRC) that you must comply with the Making Tax Digital (MTD) rules from 1 April. These rules require businesses to keep records digitally and to submittheir VAT returns using specialist software.
Either way, businesses operating without some form of accounting software are finding life increasingly difficult. If you haven't previously invested in such a package or reviewed your options recently now may be the time to do so. The good news is that competition in this marketplace is fierce, with newer entrants such as Xero and FreeAgent now giving the market leaders Sage and Intuit a real run for their money. Accounting software forSMEs is affordable, easy touse and flexible, with providers making it easy to access more features as your businessgrows and its needs become more sophisticated.
Subscribe to MoneyWeek
Subscribe to MoneyWeek today and get your first six magazine issues absolutely FREE
Get 6 issues free
Sign up to Money Morning
Don't miss the latest investment and personal finances news, market analysis, plus money-saving tips with our free twice-daily newsletter
Don't miss the latest investment and personal finances news, market analysis, plus money-saving tips with our free twice-daily newsletter
What to look out for
Most software offers the basics, such as invoicing, tracking income and costs, financial reports and customer management. Don't buy software that isn't compatible with HMRC's VAT system; even if you're not currently registered for VAT, you may be in the future and MTD is set to be expanded. Additional features that may be useful to some businesses include inventory management, vendor management and procurement. Take a bit of time to play with vendors' software before you commit, and consider whether you want access to the software from multiple devices and on the go.
Finally, think about how accounting software will link up with any other IT you use in your business. If you use tools such as customer relationship management software, for example, will the accounts package you're considering be compatible with them?
There is no single supplier that offers the best software for any SME, so explore several alternatives. Still, in research published by PC Magazine last year, AccountEdge Pro won top billing, followed by Intuit QuickBooks and FreshBooks.
Lenders left to it
Although the cross-party Treasury Select Committee said last year lending to SMEs should be regulated following scandals including RBS's Global Restructuring Group allegedly pushing small companies into bankruptcy, ministers said this could make it harder for smaller businesses to obtain credit. The impasse leaves SMEs vulnerable to poor treatment at the hands of their banks, though separately the government has agreed to extend the reach of the Financial Ombudsman Service. While this scheme currently only covers a handful of very small businesses, from April SMEs with an annual turnover of up to £6.5m and fewer than 50 employeeswill be able to take complaints about banks and other financial services companies to the independent ombudsman.
SMEs needing credit should consider a range of options. The Business Finance Guide, compiled by the British Business Bank, is a good first port of call for SMEs considering their options. It provides tailored finance recommendations to businesses, sourced from providers of both debt and equity capital ranging from crowdfunding platforms to private-equity firms.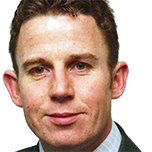 David Prosser is a regular MoneyWeek columnist, writing on small business and entrepreneurship, as well as pensions and other forms of tax-efficient savings and investments. David has been a financial journalist for almost 30 years, specialising initially in personal finance, and then in broader business coverage. He has worked for national newspaper groups including The Financial Times, The Guardian and Observer, Express Newspapers and, most recently, The Independent, where he served for more than three years as business editor.