A helping hand for small businesses
Too many small businesses are finding it hard to gain access to funding, says David Prosser. Alternative finance may have the answer.
A decade after the credit crunch, too many small and medium-sized enterprises (SMEs) in the UK still feel their potential is being hampered by a lack of access to appropriate financing. The government's Industrial Strategy report, published at the end of November, identified financing issues as a clear problem for SMEs that are looking to grow; surveys of sentiment continue to reveal frustration.
Research from Hitachi Capital Business Finance shows that two-thirds of SMEs with growth plans for the year ahead fear that their expansion plans could be derailed if they cannot secure appropriate finance. A third of SMEs applying for finance aren't securing enough funding to underpin their investment plans, according to similar research from Close Brothers Group; a quarter of SMEs think funding is still too dear.
The answer may be alternative finance (alt-fi). Traditional lenders remain cautious about expanding their balance sheets, whereas alt-fi volumes are continuing to grow rapidly. A report from the Cambridge Centre for Alternative Finance (CCAF), based at Cambridge University's Judge Business School, shows the market grew by 43% in 2016, with £4.6bn of funding generated, up from £3.2bn in the previous year. Around three-quarters of this cash went to start-ups and SMEs.
Subscribe to MoneyWeek
Subscribe to MoneyWeek today and get your first six magazine issues absolutely FREE
Get 6 issues free
Sign up to Money Morning
Don't miss the latest investment and personal finances news, market analysis, plus money-saving tips with our free twice-daily newsletter
Don't miss the latest investment and personal finances news, market analysis, plus money-saving tips with our free twice-daily newsletter
The CCAF suggests that the options for SMEs seeking alt-fi may be much broader than often imagined. Peer-to-peer (P2P) business lending, popularised by platforms such as Funding Circle and RateSetter, generated £1.23bn last year and was the single largest market segment, but other types of alt-fi made a significant impact too. P2P property lending raised almost £1.2bn, an 88% leap on 2015, while invoice trading delivered £452m of SME funding, and equity-based crowdfunding generated a further £272m.
It's important that SMEs get more help to explore all their options. Under a scheme launched earlier this year, Britain's banks, which reject as many as one in four applications for SME finance, are required to refer businesses that they turn down for funding to an online platform where alternative providers can offer their services. Several hundred SMEs have already benefited from the initiative, though there have also been concerns that leading banks aren't fulfilling these requirements. On the right, we look at what to do if you're turned down for finance.
What to do if your business is turned down for a loan
The big banks are rejecting around 100,000 small businesses each year, denying them access to £4bn of funding, according to figures from the British Business Bank. But if your business is turned down for finance, don't despair there may be steps you can take to get your application over the line.If you believe the rejection is unfair, you are entitled to appeal. UK banks now have to follow an appeals process laid down by regulators independent monitoring of these cases suggests that significant numbers of SMEs are successful. If you're certain that it is bank finance that your business requires, consider talking to other banks about a loan.
The alternative is to look at other types of funding. If a bank turns down your business for finance, it is now legally required to refer you to alternative providers via the bank referral scheme. With your permission, three online platforms are approved to receive these referrals.These platforms Funding Options, Business Finance Compared and Funding Xchange share your information with the alternative-finance providers registered with them in order to match you to a lender that can help.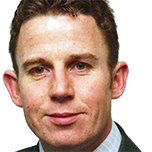 David Prosser is a regular MoneyWeek columnist, writing on small business and entrepreneurship, as well as pensions and other forms of tax-efficient savings and investments. David has been a financial journalist for almost 30 years, specialising initially in personal finance, and then in broader business coverage. He has worked for national newspaper groups including The Financial Times, The Guardian and Observer, Express Newspapers and, most recently, The Independent, where he served for more than three years as business editor.