Seize the export opportunity
Many smaller businesses are failing to capitalise on the opportunity to increase international sales in the wake of the Brexit vote.
For many small and medium-sized enterprises (SMEs), international sales are an opportunity to raise revenues and to expand their businesses, as well as to diversify their customer base. But there's conflicting information on how many SMEs are exploiting such opportunities in the wake of the UK's referendum vote last year to leave the European Union. Recent research suggests that while increasing numbers of SMEs are seizing the moment, many feel too cautious to prioritise overseas sales.
First the good news. A new report from delivery firm FedEx suggests almost two-thirds of SMEs are now making sales overseas and that these sales are often significant. For these firms, international sales now account for 59% of their total revenues. FedEx's data also suggests SMEs have begun by targeting the lowest-hanging fruit. While 86% of exporters have sales in Europe, only 40% are selling in the US, and just 29% have begun targeting Asia. Most of these firms won't have a presence on the ground in the markets they're selling to 81% are using e-commerce as their means of entry.
Research from investment bank Close Brothers is more downbeat. One in three SMEs expect their exports to fall as a result of Brexit, Close's data suggests. Other SMEs are holding back from new plans, including a move into exports almost half have put such plans on hold until there is greater certainty about how the consequences of Brexit might play out.
Subscribe to MoneyWeek
Subscribe to MoneyWeek today and get your first six magazine issues absolutely FREE
Get 6 issues free
Sign up to Money Morning
Don't miss the latest investment and personal finances news, market analysis, plus money-saving tips with our free twice-daily newsletter
Don't miss the latest investment and personal finances news, market analysis, plus money-saving tips with our free twice-daily newsletter
The mixed message will disappoint policymakers, with successive governments having stressed their desire to increase the number of British firms selling overseas. While such initiatives have clearly had some success, more work is still required. However, the sharp fall in the value of the pound since last year's referendum now offers a window of opportunity for SMEs to focus on overseas sales from a position of strength.
The pound has fallen by close to 20% against the dollar since the Brexit vote, and by around 10% against the euro. As a result, British goods and services are now substantially cheaper for buyers based in the US and, to a lesser extent, in continental Europe, putting British exporters in a stronger position than before.
For this reason, businesses waiting for more stability and greater certainty about the outcome of the Brexit negotiations before embracing export opportunities may end up disappointed when that moment does finally arrive. Any recovery in the value of the pound before then will undermine their competitiveness. In the box on the right, we look at how to find information on exporting.
How to get advice on exporting
There are plenty of organisations that give SMEs valuable advice and practical support on how to export, and typically these services are available for free. If you're keen to start exporting, or to increase the value of your overseas sales, try these resources:
UK Trade & Investment is a government agency with a specific remit to help British businesses sell their goods and services overseas. It provides advice and support such as links to British trade missions around the world.
Your bank may also be able to help. Many have international banking departments as well as SME specialists happy to discuss your plans.
Your local chamber of commerce can offer advice, put you in touch with other exporters, and may even offer links to chambers in the markets you're targeting. See BritishChambers.org.uk.
Trade associations and professional services organisations can be an excellent source of advice on export issues that are specific to your industry.
Many countries have trade centres able to advise you on what's necessary to do business locally.
The Institute of Export offers a forum for exporters large and small to come together in order to pool expertise and access support. The IoE also offers training courses for SMEs looking to get started in selling overseas.
Specialist networks such as OpenToExport.com operate as community forums through which exporters can learn from one another, as well as get access to help from specialist advisers.
HM Revenue & Customs publishes information online covering the basics of tax and regulation for exporters.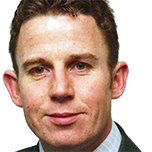 David Prosser is a regular MoneyWeek columnist, writing on small business and entrepreneurship, as well as pensions and other forms of tax-efficient savings and investments. David has been a financial journalist for almost 30 years, specialising initially in personal finance, and then in broader business coverage. He has worked for national newspaper groups including The Financial Times, The Guardian and Observer, Express Newspapers and, most recently, The Independent, where he served for more than three years as business editor.