Hang on to that final-salary scheme
Why would you give up a gold-plated final-salary pension for an inferior money-purchase scheme, asks David Prosser.
Why would you give up a gold-plated final-salary pension for an inferior money-purchase scheme? The former, known as defined-benefit (DB) plans, offer guaranteed benefits for the rest of your life. The latter, also called defined-contribution (DC) schemes, typically deliver less secure and generous pensions: the income you get depends on what your pension fund can deliver through buying an annuity (an insurance contract that pays you a lifetime income) or entering income drawdown (where you can leave your savings invested while drawing down income when needed).
Yet there has been a sizeable increase in the numbers of people transferring from DB schemes to DC schemes. Such transfers were three times more common over the year to April than in the previous 12-month period, according to the Financial Conduct Authority (FCA).The explanation for this increase lies in the pensions freedom reforms introduced in April 2015. These gave people over the age of 55 more choice about how to turn DC pension savings into retirement income, including the option of withdrawing all the money in one go.
However, while pensions freedoms may seem attractive, switching from DB to DC to take advantage could prove an expensive mistake. For most people, the advantages of extra flexibility in retirement are likely to be outweighed by the downsides. All other things being equal, you'll end up with less income. When you transfer your pension, your DB scheme will make a payment to your new DC scheme to reflect the value of the benefits you've earned with it.
Subscribe to MoneyWeek
Subscribe to MoneyWeek today and get your first six magazine issues absolutely FREE
Get 6 issues free
Sign up to Money Morning
Don't miss the latest investment and personal finances news, market analysis, plus money-saving tips with our free twice-daily newsletter
Don't miss the latest investment and personal finances news, market analysis, plus money-saving tips with our free twice-daily newsletter
This is known as a cash equivalent transfer value, but the word "equivalent" is misleading because you won't usually get enough to buy an annuity giving the same value of pension as you're giving up. Moreover, if you're transferring so you can take your pension flexibly through income drawdown, you won't even have any certainty about how much income you can safely take; that will depend on investment returns.
For these reasons, financial regulators are nervous about DB to DC pension transfers. The FCA insists anyone switching must take independent financial advice if their cash equivalent transfer value is more than £30,000.
Still, there are a handful of good reasons why a switch from DB to DC might just make sense. If you're in very poor health, you might be able to use a DC scheme to buy an "impaired life" annuity. Annuity rates are currently very low, but impaired life annuities pay much more and could be better value than your DB scheme. Alternatively, DB pensions can't usually be paid to heirs other than spouses and sometimes children, so if there are other people to whom you would like to bequeath your savings (the pensions freedom rules make this easier), this is a possible reason for considering a switch.
Finally, savers unnerved by the increasing number of firms going bust and leaving holes in the funding of their pension schemes may also feel this is a good reason to consider a switch. Remember, however, that the state-backed Pension Protection Fund largely protects the pensions of savers who fall victim to this trap. Only savers yet to retire with large pension benefits an entitlement this year to more than £37,420 will lose sizeable sums.
Philippa Gee, who runs independent financial adviser Philippa Gee Wealth Management, says a switch from DB to DC does not make sense for the vast majority of savers, even where employers are offering enhanced transfer values, as they sometimes do to persuade people to move out of expensive pension schemes. "I would be incredibly sceptical about such a move as you are giving up relative certainty for risk," she warns.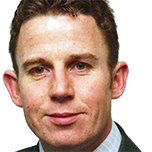 David Prosser is a regular MoneyWeek columnist, writing on small business and entrepreneurship, as well as pensions and other forms of tax-efficient savings and investments. David has been a financial journalist for almost 30 years, specialising initially in personal finance, and then in broader business coverage. He has worked for national newspaper groups including The Financial Times, The Guardian and Observer, Express Newspapers and, most recently, The Independent, where he served for more than three years as business editor.