An investment trust portfolio for the long term
David C Stevenson finishes off building his portfolio of five investment trusts for the long run.
This week I'm finishing off my portfolio of five investment trusts for the long run. My final two suggestions consist of one trust covering broad equities, and another investing in bonds and loans. All five trusts are listed in the table below. Several are trading at decent discounts to book value, making now a solid entry point. Altogether, if you were to give each fund an equal share, the yield across the portfolio would be just under 4%.
A cheap way to play global stocks
The fourth fund, Witan (LSE: WTAN), probably has the longest track record of any fund in my shortlist. It was established in February 1909 to manage the fortune of Alexander Henderson (the first Lord Faringdon) and his brothers, which they had amassed through railway engineering and financing during the 19th century. A member of the Henderson clan still chairs the board, but the fund is now a very different creature under manager Andrew Bell, who was appointed in 2010.
Witan is still self-managed (it's not part of a big asset-management group), but it invests primarily in other, relatively hard-to-access funds in other words, it's a fund of funds. I'm not usually a fan of this approach as it usually ends up being expensive. But in the last few years Witan has done a great job picking managers, with firms such as Lindsell Train, Veritas, Matthews (Asian equities specialists) and Lansdowne at the top of the elite list of sub-managers. Witan also buys some individual shares directly about 8% of the fund is held in this way.
Subscribe to MoneyWeek
Subscribe to MoneyWeek today and get your first six magazine issues absolutely FREE
Get 6 issues free
Sign up to Money Morning
Don't miss the latest investment and personal finances news, market analysis, plus money-saving tips with our free twice-daily newsletter
Don't miss the latest investment and personal finances news, market analysis, plus money-saving tips with our free twice-daily newsletter
The trust offers an easy way to invest in a broad basket of developed-world equities the split is roughly 40% UK, 20% North America, 20% Europe (ex-UK) and 20% Asia Pacific. Underlying costs run at around 1% a year, including performance fees. The fund made a net asset value (NAV the underlyingportfolio) total return of 6.4% in 2015, not bad compared to the 3.5% benchmark return. Eight of the 11 external managers beat their respective benchmark, four of them by margins of more than 5%.
The fund currently trades on a discount of about 5.5% (in other words, you are paying about 95p for £1-worth of underlying assets), which is good value compared to its recent average discount of about 0.4%. I suspect that the discount is a bit wider than usual because the trust's largest investor, Aviva Investors, has been selling down a number of investment trust holdings in recent weeks. But even if the discount wasn't as wide as it is, this fund would still be a great long-term holding.
The hunt for decent bond returns
The final fund in my shortlist of five is TwentyFour Select Monthly Income (LSE: SMIF), a specialist debt fund run by boutique asset manager TwentyFour. I've opted for a bond specialist, rather than a larger, more general player (such as M&G), because the pure focus on bonds shows commitment. Bonds represent such poor value overall that the managers really need to put in some serious legwork to find ways for their investors to make money.
TwentyFour has a reputation in the sector for hunting far and wide for value it doesn't just stick with the most liquid assets, such as investment-grade corporate bonds and gilts. To make money in bonds just now you have to work hard to find the right opportunities up and down the credit spectrum, and you have to be willing to invest in less liquid structures (in other words, securities that can't easily be sold at the click of a button in a market panic). Yet the reality is that if you are investing in the right sort of fund for the long run, you shouldn't be fretting too much about intra-day liquidity. You should instead embrace market volatility and be patient. TwentyFour's managers have a solid reputation for hunting down value in adventurous niches, such as bank bonds and mortgage-backed securities (MBS). Mention of these will no doubt conjure up images of the global financial crisis in some readers' minds, but fear not not all MBS are created equally. Many of the European structures are conservatively run, with restrictive covenants, vastly better underlying credit quality and investor safeguards. These pools of securities are then built around some leverage (borrowed money), which gives the returns a boost.
The fund managers also invest in bank bonds and European high-yield credit to make up the income yield, which is not far below 7%. As the yield suggests, this is mainly an income vehicle and I can't imagine you'll make much in the way of a capital gain over the long term that task will probably be shouldered by the other four funds in the portfolio to varying degrees.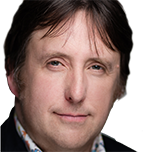 David Stevenson has been writing the Financial Times Adventurous Investor column for nearly 15 years and is also a regular columnist for Citywire.
He writes his own widely read Adventurous Investor SubStack newsletter at davidstevenson.substack.com
David has also had a successful career as a media entrepreneur setting up the big European fintech news and event outfit www.altfi.com as well as www.etfstream.com in the asset management space.
Before that, he was a founding partner in the Rocket Science Group, a successful corporate comms business.
David has also written a number of books on investing, funds, ETFs, and stock picking and is currently a non-executive director on a number of stockmarket-listed funds including Gresham House Energy Storage and the Aurora Investment Trust.
In what remains of his spare time he is a presiding justice on the Southampton magistrates bench.