Why you should consider an offset mortgage – and what the best deals are
Interest rates on savings are pitifully low at the moment. But you can still put your money to work: get an offset mortgage. Ruth Jackson-Kirby explains what they are and picks the best deals on offer now.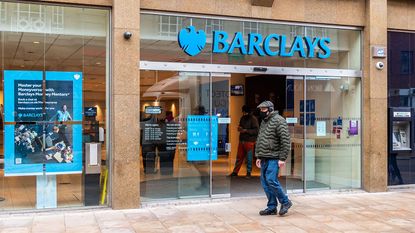 (Image credit: © Andy Gibson / Alamy)
The cost-of-living crisis is causing all our household bills to rise – from the weekly shop to the heating bill. To make matters worse, when your current mortgage deal ends you face a big hike in mortgage repayments thanks to rising interest rates. So, what should you do?
In just the past 30 days the best-buy two-year fixed rate mortgage has risen by 0.14%, according to Moneyfacts and gone above 4% for the first time since 2013.
Put your savings to work with an offset mortgage
As a result, many homeowners are considering using their savings to pay off some of their mortgage debt to try and reduce their monthly repayments.
Subscribe to MoneyWeek
Subscribe to MoneyWeek today and get your first six magazine issues absolutely FREE
Get 6 issues free
Sign up to Money Morning
Don't miss the latest investment and personal finances news, market analysis, plus money-saving tips with our free twice-daily newsletter
Don't miss the latest investment and personal finances news, market analysis, plus money-saving tips with our free twice-daily newsletter
However, if you are worried about the general cost-of-living crisis you may not want to part with your savings. This is where an offset mortgage may offer a lifeline.
Offset mortgages give you the opportunity to use your savings to reduce the amount of interest you pay on your mortgage – without having to part with your money.
If you get an offset mortgage you will be able to open a savings account linked to your mortgage. Any money you put in that account won't earn interest, but the balance will be deducted from what you owe on your mortgage when the interest for your debt is being calculated. So, your savings reduce the interest owed on your mortgage.
With most offset mortgages you then have a choice on how you use those savings. You could opt to pay less off your mortgage each month, or you could opt for higher monthly repayments with the aim of using what you are saving in interest to shorten the overall term of your mortgage – effectively meaning you clear your debt sooner.
For example, let's say you have a £250,000 mortgage and £50,000 in savings. If you got the best five-year fixed offset mortgage from Barclays, your interest rate would be 3.35%. Put your savings in the linked account and over five years you would save £8,166 in interest. That's comparing with the best-buy standard five-year fixed mortgage. Even if you took the standard mortgage and put your savings in the best buy instant access savings account you would still be £3,236 better off with the offset mortgage.
The best offset mortgages (five-year fixed)
Swipe to scroll horizontally
| | | |
| --- | --- | --- |
| Provider | Five-year fixed rate | Fees |
| Barclays | 3.35% | £35 |
| HSBC | 3.44% | £1,516 |
| Halifax | 3.45% | £1,099 |
Source: charcol.co.uk
Why an offset mortgage may not be right for you
However, an offset mortgage won't always save you money. In the above example I've assumed that you don't need to access any of your savings for the full five years. You can withdraw your money whenever you like, but when you do, you'll pay more interest on your mortgage. If you know you won't need your money for five years, you would be better off going for the best buy standard five-year fix and putting your savings into a top-paying five-year bond.
It is also worth running the sums to see if using some of your savings to reduce your mortgage debt would put you into a different loan-to-value (LTV) bracket.
For example, in the above example if the homeowner opted for an offset mortgage – assuming their home is worth £450,000 – they would have an LTV of 56%. However, if they used some of their savings to reduce their mortgage debt to £225,000, their LTV would shift to 50% potentially opening up lower interest-rate mortgage deals. This could save far more than an offset mortgage would.
Whether an offset mortgage is the best option for you depends entirely on your own personal circumstances and the figures you are dealing with. The best way to work out if it is the right option for you is to speak to a mortgage broker. They are experts in the market and will be able to find you the cheapest possible mortgage deal.
Ruth Jackson-Kirby is a freelance personal finance journalist with 17 years' experience, writing about everything from savings and credit cards to pensions, property and pet insurance.
Ruth started her career at MoneyWeek after graduating with an MA from the University of St Andrews, and she continues to contribute regular articles to our personal finance section. After leaving MoneyWeek she went on to become deputy editor of Moneywise before becoming a freelance journalist.
Ruth writes regularly for national publications including The Sunday Times, The Times, The Mail on Sunday and Good Housekeeping among many other titles both online and offline.