Who is the richest woman in the world?
Francoise Bettencourt Meyers is the richest woman in the world with a fortune of $91 billion according to Bloomberg.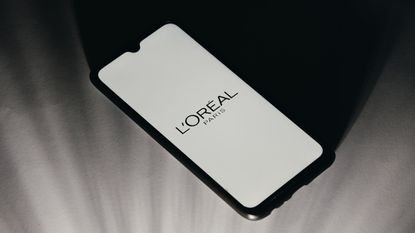 (Image credit: © Getty Images)
We hear a lot about the wealthiest men in the world, but who is the richest woman and how did she make her fortune?
According to Bloomberg, the richest woman in the world is Francoise Bettencourt Meyers, with a total net worth of $90 billion. She is the granddaughter of Eugene Schueller, the founder of L'Oréal, and inherited her fortune from her mother, Liliane Bettencourt.
Who is Francoise Bettencourt Meyers?
Francoise Bettencourt Meyers's wealth comes from her stake in L'Oréal - the world's largest cosmetics company by market capitalization.
Subscribe to MoneyWeek
Subscribe to MoneyWeek today and get your first six magazine issues absolutely FREE
Get 6 issues free
Sign up to Money Morning
Don't miss the latest investment and personal finances news, market analysis, plus money-saving tips with our free twice-daily newsletter
Don't miss the latest investment and personal finances news, market analysis, plus money-saving tips with our free twice-daily newsletter
She inherited her stake in L'Oréal from her mother, Liliane Bettencourt the daughter of Eugene Schueller, the company's founder.
Liliane Bettencourt passed away in 2017 and left her fortune to Francoise.
Francoise serves as the chairwoman of the company's board and has a significant influence on the company's day-to-day operations. She's pushed the company to modernize its image, advocating for improved sustainability and social responsibility targets, helping L'Oréal change with the times and maintain its position as a leader in the cosmetics industry.
As well as acting as the chairwoman of L'Oréal's board, Francoise and her husband, Jean-Pierre Meyers founded the Bettencourt Meyers Family Foundation, which supports environmental, social justice, and human rights initiatives.
How the richest woman in the world earned her fortune
L'Oréal has a rich history dating back over a century.
Founded in 1909 by French chemist Eugène Schueller, the company originally produced hair dye, but it expanded rapidly into different product categories under the stewardship of its founder into the cosmetics market. Soon, the business was making a range of beauty products as well as hair products.
The company grew rapidly in Europe and then expanded internationally in the 1950s, opening offices in the United States and other countries worldwide.
One of the key factors that contributed to L'Oréal's success is its commitment to research and development. Its commitment to growth and development has long been recognized as industry-leading, and many analysts have touted this as the reason the group has maintained its position as a market leader over the years.
L'Oréal's history is intertwined with its innovation. In 1963, the company launched its first shampoo specifically designed for coloured hair, and in 1973, it introduced the first hair colour product that didn't require a separate shampoo. These might seem like small changes today, but at the time they were revolutionary.
In the final few decades of the 1990s, L'Oréal continued to expand its product line and reach, focusing on research and development as well as acquisitions.
The firm expanded its product offerings to include skincare, makeup, and fragrances, and it also acquired several other brands to diversify its portfolio further. Some of the most well-known brands in the L'Oréal family include Maybelline, Garnier, Lancôme, and Kiehl's.
L'Oréal is dealing well with market challenges
Despite its success, L'Oréal has faced its share of challenges. Recently, L'Oréal has been dealing with criticism for using animal testing in China, which requires some types of cosmetics to be tested on animals.
Even though the group has made huge strides in eliminating animal testing from most of its manufacturing processes, PETA notes the firm has "refused to adopt a company-wide policy against tests on animals for both its ingredients and finished products," mainly due to its exposure to China.
The company has set ambitious goals to reduce its environmental impact and promote responsible sourcing practices.
As part of its Sharing Beauty With All sustainable development programme, launched in 2014, the group laid out concrete improvement targets for reducing its environmental impact.
CO2 emissions at its plants and distribution centres fell 81% between 2005 and 2020 even though output has risen by nearly a third.
And it plans to go further by reaching carbon neutrality at all sites by 2025 (a goal it's already hit in some markets). L'Oréal also wants to reduce greenhouse gas emissions by 50% per finished product by 2030 by tackling "direct and indirect impacts," such as supplier business and consumer use.
Jacob is the founder and CEO of ValueWalk. What started as a hobby 10 years ago turned into a well-known financial media empire focusing in particular on simplifying the opaque world of the hedge fund world. Before doing ValueWalk full time, Jacob worked as an equity analyst specializing in mid and small-cap stocks. Jacob also worked in business development for hedge funds. He lives with his wife and five children in New Jersey. Full Disclosure: Jacob only invests in broad-based ETFs and mutual funds to avoid any conflict of interest.