How to help your children climb the property ladder
Getting your children onto the property ladder is far from simple. Nicole Garcia Merida explores the different options facing parents.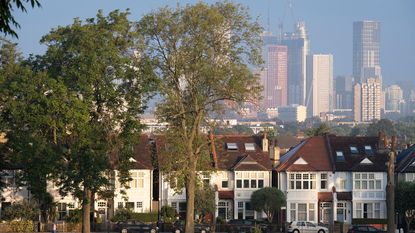 Some parents may be able to gift or lend their children a deposit to make sure they can secure a mortgage, but this is not an option for everyone. There are other ways to help family members get on the property ladder, but keep the risks in mind.
Equity release
Those over 55 are increasingly exploiting the value of their property to help fund children's own home purchases, say Rupert Jones and Shane Hickey in The Guardian. Between April 2020 and June 2021, those eligible withdrew £830m of equity from their homes, of which £425m of that went into helping family members get on the property ladder, according to equity-release advisory firm Key. There are twice as many equity-release products on the market as there were two years ago, and the lowest interest rates is 2.5%.
There are two types of equity-release options, says Money Helper. One is a lifetime mortgage: the parent takes out a mortgage secured against their property, while retaining ownership. They can then choose to make repayments (but this rarely occurs) or allow the interest to be added to the loan. The total is then repaid by selling the property when the last borrower dies or is moved into care. The other option is home reversion. You sell part or all of your home in return for a lump sum or a series of payments. You can still live in the property, but have to maintain and insure it. Once the borrower dies, the property is sold.
Subscribe to MoneyWeek
Subscribe to MoneyWeek today and get your first six magazine issues absolutely FREE
Get 6 issues free
Sign up to Money Morning
Don't miss the latest investment and personal finances news, market analysis, plus money-saving tips with our free twice-daily newsletter
Don't miss the latest investment and personal finances news, market analysis, plus money-saving tips with our free twice-daily newsletter
The problem here is that the cost of these plans builds up over time. Once the loan plus interest is repaid, there may be little to no money left after the sale. The longer the loan is held, the more money will need to be repaid. If you take the loan out aged 55 there will be considerably more interest to pay than if you borrow
at 70. One way to avoid this is to secure a drawdown lifetime mortgage, which would allow borrowers to take cash as they need, meaning less interest is accrued.
Joint mortgages
Joint mortgages allow parents to buy into a property with their children. Because the parents' earnings are also taken into account, they can allow a child to buy a more expensive house. But this is only an option if the parents are still working, and if they have a mortgage of their own it could mean getting a second mortgage. It could also be considered a second home, which could have tax repercussions if the home is sold; an extra 3% of stamp duty may be payable. Joint mortgages also link the parents' credit score to their child's. Any mis-steps on the latter's part could have a negative effect on the parents' ability to secure credit in the future.
Guarantor mortgages
With guarantor mortgages, the parent takes on some of the risk by acting as a guarantor. This might mean they use their savings or home as security against the loan, and agree to take over mortgage repayments if the home owner misses one. Some of these products allow borrowers to take out 100% of the property's value by using parents' collateral in place of a deposit, says Which. There are obvious pitfalls: if a child misses
a payment, the parent would have to pay, and if the property is repossessed both the child and the parent would be liable for any shortfall if the property is sold for less than what is still owed on the mortgage. Aside from savings or a property, guarantors would need to have a good credit history.
Nic studied for a BA in journalism at Cardiff University, and has an MA in magazine journalism from City University. She joined MoneyWeek in 2019.