The risks of using equity to release to cash in on your home
Equity release is getting more popular. But think carefully before joining in, says David Prosser.
Growing numbers of cashstrapped homeowners are turning to the value locked up in their properties to bolster their finances, new research suggests. Data from debt advice specialist Henry Dannell reveals that homeowners raised £4.8bn via equity release plans in 2021, a 24% increase on the previous year.
The average homeowner raised £63,000 through equity release, 19% up on 2020. Equity release plans allow homeowners in need of cash later in life to take money out of their property without having to move home.
Typically available to the over-55s, the plans come in two forms. Lifetime mortgages enable homeowners to borrow against the value of their property, with no repayments to make until after their death when the property is sold. In a home reversion plan, homeowners sell a portion of their home to the equity release provider, which is then entitled to a share of the proceeds when the property is eventually sold.
Subscribe to MoneyWeek
Subscribe to MoneyWeek today and get your first six magazine issues absolutely FREE
Get 6 issues free
Sign up to Money Morning
Don't miss the latest investment and personal finances news, market analysis, plus money-saving tips with our free twice-daily newsletter
Don't miss the latest investment and personal finances news, market analysis, plus money-saving tips with our free twice-daily newsletter
Both forms of equity release plan offer the option of a cash lump sum or regular income, and allow homeowners to remain in the property for as long as they want. For older homeowners who may be short on income and savings, the plans offer a potentially useful way to bolster their lifestyles.
Nevertheless, equity release plans come with significant downsides. The plans can prove costly: lifetime mortgage rates are well above those charged on ordinary mortgage products, and the interest rolls up over time; home reversion plan providers benefit from houseprice inflation, with the value of their share of the property often growing well beyond the original advance they made.
A last resort
Many families are also uncomfortable with reducing the size of the inheritance they have available to leave to children. Once the equity release provider has been repaid, the assets left over for children may be significantly depleted.
For these reasons, financial advisers often describe equity release plans as a last resort. Even in situations where you need to raise cash, but your home is your only valuable asset, it may make more sense to release value by selling up and moving to a smaller property.
That said, strong competition in the equity release market in recent years has seen costs fall sharply; providers have also developed more flexible plans. Some homeowners now choose to make some repayments themselves, for example, in order to protect the value of the inheritance and keep costs from spiralling out of control.
Moreover, in the current financial environment, there will be homeowners really struggling to make ends meet. Reeling from the financial impacts of the Covid-19 pandemic – the crisis may have forced people to retire early, for example – they are now having to cope with the soaring cost of living.
In such cases, equity release plans can provide valuable respite. Still, for anyone considering equity release, good quality independent financial advice is essential. There have been a number of scandals in the industry over the years where homeowners have been ripped off. And while standards have improved in more recent times, these are complicated products where it pays to take advice from someone who really knows the market.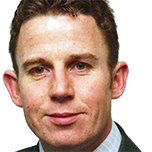 David Prosser is a regular MoneyWeek columnist, writing on small business and entrepreneurship, as well as pensions and other forms of tax-efficient savings and investments. David has been a financial journalist for almost 30 years, specialising initially in personal finance, and then in broader business coverage. He has worked for national newspaper groups including The Financial Times, The Guardian and Observer, Express Newspapers and, most recently, The Independent, where he served for more than three years as business editor.