Compensation claims grow after guaranteed minimum pension payouts fall short
Some defined-benefits pension schemes have paid the wrong amount of "guaranteed minimum pensions", leading to a growing number of compensation claims.
Two years after a key ruling, thousands of pension-scheme members may be in line for a windfall – and the number of people due compensation keeps growing. Defined-benefit pension schemes have been working on compensation arrangements for gender discrimination since 2018, when the High Court ordered Lloyds Banking Group to pay redress to scheme members offered different amounts of guaranteed minimum pensions (GMPs) on the basis of their gender.
GMPs are a minimum level of pension that schemes agreed to pay members who opted out of the state earnings-related pension scheme (SERPS) between 1978 and 1997, but benefit calculations were routinely linked to gender for many years on the basis that the male and female state-pension age was different.
A bigger pool of claimants
Pension experts think the total bill for compensating those affected could exceed £10bn, with 80% of defined-benefits schemes expected to have to top up at least some members' funds, or their pension benefits if members have already retired. And with hundreds of thousands of scheme members already eligible for redress, the High Court last week extended the pool of claimants, ruling that anyone who has previously transferred out of a defined-benefit scheme is also potentially entitled to compensation for their membership period. The number of members whose records need to be checked could exceed one million.
Subscribe to MoneyWeek
Subscribe to MoneyWeek today and get your first six magazine issues absolutely FREE
Get 6 issues free
Sign up to Money Morning
Don't miss the latest investment and personal finances news, market analysis, plus money-saving tips with our free twice-daily newsletter
Don't miss the latest investment and personal finances news, market analysis, plus money-saving tips with our free twice-daily newsletter
Many pension-scheme members will receive a top-up to their funds that is worth only a trivial sum, but scheme managers say there will be cases where they have to pay compensation running into tens of thousands of pounds. One pension consultant who has been working with schemes to resolve the issue says every single member he has dealt with so far is owed at least £500. Working through GMP cases is taking time. Regulators have now issued guidance to pension schemes on possible methods for calculating compensation, but schemes face a huge administrative burden as they work to identify all those who might have been affected. In many cases, scheme records from up to 30 years ago are incomplete and last week's ruling that scheme members who took their money to another plan are also eligible for compensation will muddy the waters further.
Still, many defined-benefit pension schemes hope to settle cases in the next few months. In the transfer cases covered by last week's legal judgement, schemes will be required to make payments to the schemes to which members transferred.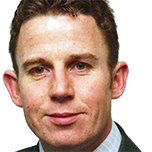 David Prosser is a regular MoneyWeek columnist, writing on small business and entrepreneurship, as well as pensions and other forms of tax-efficient savings and investments. David has been a financial journalist for almost 30 years, specialising initially in personal finance, and then in broader business coverage. He has worked for national newspaper groups including The Financial Times, The Guardian and Observer, Express Newspapers and, most recently, The Independent, where he served for more than three years as business editor.