How to cut the cost of home insurance
Home insurance policies are becoming increasingly expensive, but there are several ways you can keep costs down.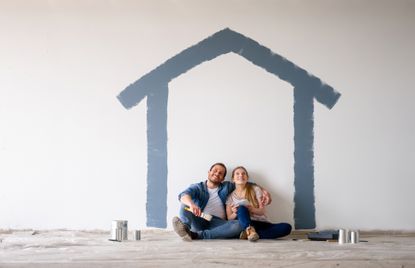 (Image credit: Getty Images)
Home insurance premiums are on the rise. The cost of protecting your home is expected to rise by 36% over the next two years, according to accountancy firm EY, with an increase of 17% this year.
Insurance firms point out that the huge increase in premiums is due to supply-chain difficulties, which have "driven up construction costs for fire and flood-damaged homes", says Martha Muir in the Financial Times.
On top of this, major weather events are becoming increasingly common – and mean more claims for insurers to cover. Last year three named storms – Dudley, Eunice and Franklin – caused 170,000 properties to make insurance claims costing £473m. As a result, home insurance costs are on the rise for all of us and particularly for those who live somewhere likely to be affected by bad weather.
Subscribe to MoneyWeek
Subscribe to MoneyWeek today and get your first six magazine issues absolutely FREE
Get 6 issues free
Sign up to Money Morning
Don't miss the latest investment and personal finances news, market analysis, plus money-saving tips with our free twice-daily newsletter
Don't miss the latest investment and personal finances news, market analysis, plus money-saving tips with our free twice-daily newsletter
"Storms can hit anywhere, but if you're on a flood plain your insurance will go up quite dramatically," Paul De'Ath, head of market intelligence at Oxbow Partners, told the Financial Times.
So, what can you do to fight increased premiums? Don't be tempted to cut back your cover. "While cancelling home insurance may seem like a quick way to save on costs, the risk of having to pay out for damage without it can be more expensive," Matthew Harwood from Confused.com told The Telegraph.
The good news is there are lots of ways to trim your premiums. Here are three.
1. Combine your insurance policies to cut costs
One option is to combine your policies. Most insurers will give you a discount if you go for a home insurance policy that covers both the building and contents.
2. Pay for your insurance annually rather than monthly
Another good option is to pay for your insurance annually rather than monthly. Many people choose to pay monthly as it seems easier to pay in small chunks than one lump sum. But you will pay more in the long run.
That's because insurance firms charge more for monthly premiums. On average a home insurance policy costs 18% more if you pay monthly, according to Go Compare. If you can't afford the full amount, then put it on an interest-free credit card and pay that off in 12 monthly payments instead.
3. Improve your home security
You may also want to consider spending a little money now to save you money on your premiums in the years ahead. For example, upgrading your home security could save you money in the long run.
"A safer lock can drastically lower the cost of your policy, as it demonstrates you are proactively reducing the risk of a break-in and needing to make a claim," Chris Lear from insurance broker One Sure Insurance told The Telegraph.
He recommends fitting a five-lever mortice deadlock that conforms to British Standard 3621. "This is considered the most secure type of lock not just by insurers, but by police as well. If you have one on your front door, you are likely to be able to bag a cheaper policy from your provider."
Lock manufacturer Yale believes upgrading your home security could shave up to 10% off your premiums.
You could also join – or set up – a local Neighbourhood Watch scheme. These reduce local crime and insurers love them, typically reducing premiums by 5% for scheme members.
4. Check your policy and think about skipping the extras
Consider what you are paying for. There are several extras you can add to your policy that will increase the cost, but you may not really need them.
Emergency home protection (relating to heating, plumbing and drainage crises) usually adds around £40 a year to your insurance bill, Peter Smits of insurance broker Ashbourne Insurance told This Is Money.
Accidental damage cover bumps premiums up by an average of 10%.
Another way to cut your premiums is to increase your excess. If you are happy to pay more in the event you do make a claim, your premiums will fall substantially. For example, putting your excess up to £400 from nothing could reduce your premiums by around 25%.
5. Don't forget your no-claims bonus
Finally, don't forget your no-claims bonus. Insurers love customers who pay them premiums but don't make a claim. So, they will give you a no-claims bonus. Even a one-year no-claims bonus could cut your insurance by 10%, rising to as much as 50% if you have five years or more without claims, says Go Compare.
This article was first published in MoneyWeek's magazine. Enjoy exclusive early access to news, opinion and analysis from our team of financial experts with a MoneyWeek subscription.
Related articles
Ruth Jackson-Kirby is a freelance personal finance journalist with 17 years' experience, writing about everything from savings and credit cards to pensions, property and pet insurance.
Ruth started her career at MoneyWeek after graduating with an MA from the University of St Andrews, and she continues to contribute regular articles to our personal finance section. After leaving MoneyWeek she went on to become deputy editor of Moneywise before becoming a freelance journalist.
Ruth writes regularly for national publications including The Sunday Times, The Times, The Mail on Sunday and Good Housekeeping among many other titles both online and offline.