Three stocks helping to fix the semiconductor shortage
Ewan Markson-Brown, CRUX Asset Management, picks three semiconductor manufacturers that can profit from digitalisation and supply shortages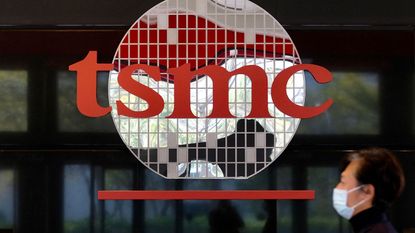 (Image credit: © SAM YEH/AFP via Getty Images)
We invest in exciting, fast-growing and innovative Asian companies. This means going on a journey in which we find and research companies in Asia (excluding Japan) that are trying to do something new and difficult and that are able to double sales and/or profit within three to five years.
Usually, such a rapid pace of growth also provides an outsized return, enabling the share prices of the companies we invest in potentially to double within three years and triple within five. We call this our growth-squared philosophy.
Currently, we believe there is a structural shift under way in semiconductors. On the demand side, the digitalisation of consumer electronics (smart products such as robotic vacuum cleaners), their connectivity to the internet and the soaring preference for electric over traditional petrol-fuelled vehicles, creates huge demand for these computer chips. And it comes not just from end users, but also from the communications networks that enable them to talk to each other, and the businesses that support them.
Subscribe to MoneyWeek
Subscribe to MoneyWeek today and get your first six magazine issues absolutely FREE
Get 6 issues free
Sign up to Money Morning
Don't miss the latest investment and personal finances news, market analysis, plus money-saving tips with our free twice-daily newsletter
Don't miss the latest investment and personal finances news, market analysis, plus money-saving tips with our free twice-daily newsletter
On the supply side, the companies that make these chips are capacity constrained, due to the enormous amount of time and other resources required. These foundries sell as much as they make and can't make enough semiconductors to satisfy demand – the ideal condition for pricing power – and profits. Here are three semiconductor businesses we hold that follow our growth-squared philosophy.
TSMC: the cutting edge of chip-making
Taiwan Semiconductor Manufacturing Company (NYSE: TSM, Taipei: 2330) is a $600bn (by market cap) behemoth. This Taiwanese manufacturer of computer chips is at the cutting edge of the semiconductor production process. It is outspending Intel, its closest Western rival, by at least $15bn this year to maintain its technological edge. Analysts are forecasting TSMC will achieve double-digit earnings growth every year for the next five years.
United Microelectronics: profiting from the capacity crunch
United Microelectronics Corporation (NYSE: UMC, Taipei: 2303) is another Taiwanese foundry. It's much smaller than TSMC, with a market cap of $28bn. Think of it as a younger sibling that benefits from taking business that TSMC is unable to fulfil – much in the same way you would have to settle for the pub opposite if the initial one you wanted to go to is already full, except that this is a huge multi-billion-dollar factory filled with technologically sophisticated machinery operated by exceptionally qualified professionals.
SK Hynix: better memory for electric cars
Finally, across the East China Sea there's SK Hynix (Seoul: 000660), a South Korean semiconductor play with a market cap of $72bn. SK Hynix operates in a different part of the market from TSMC and UMC – it is focused on making memory and storage, such as dynamic random access memory (DRAM) chips and flash memory.
In the same way that you would have the expectation of being able to use a car for many years and for it to work safely, the next generation of memory chips that go into electric cars will need to be a lot longer lasting, more reliable, and much more expensive than the memory chips that go into mobile phones. SK Hynix is expected to double its sales and quadruple its earnings per share in less than five years.
Ewan Markson-Brown is a fund manager at CRUX Asset Management