Profit from treating peanut allergies
Aimmune Therapeutics has produced the best treatment yet for children who have a peanut allergy.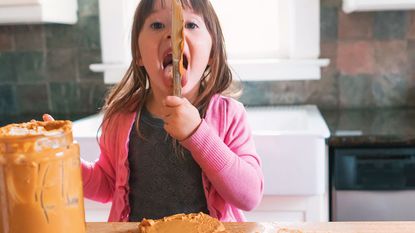 The number of people with food allergies of various forms keeps growing and as yet there is no cure. All that sufferers can really do is avoid risky ingredients, but unreliable labelling makes this a gamble. It's a particularly serious problem when the consequences of inadvertent exposure to the substance in question can be fatal.
Now, however, there are hopes that a brand-new treatment called Palforzia from US biotech Aimmune Therapeutics (Nasdaq: AIMT) will prove a breakthrough.
Palforzia is no panacea
The allergy remedy is the first ever to be approved by the US federal government's Food and Drug Administration (America's healthcare regulator). It targets peanuts, the cause of the majority of allergic reactions.
Subscribe to MoneyWeek
Subscribe to MoneyWeek today and get your first six magazine issues absolutely FREE
Get 6 issues free
Sign up to Money Morning
Don't miss the latest investment and personal finances news, market analysis, plus money-saving tips with our free twice-daily newsletter
Don't miss the latest investment and personal finances news, market analysis, plus money-saving tips with our free twice-daily newsletter
Dodging peanut butter is easy enough. The problem is what can't be seen: the nuts that lurk in flours and oils, or proteins, pastes and glazes.
And then there are the traces found in "nut-free" products following cross-contamination from other foods in big commercial kitchens. Even the most vigilant get caught out; cue panic, adrenaline injections and the accident and emergency unit. Palforzia aims to prevent this. It won't mean sufferers can scoff peanuts with no ill effects. But it is supposed to desensitise them so that accidental exposure no longer triggers life-or-death crises.
The need for this is greatest when it comes to children. Analysis by US non-profit organisation Fair Health of its insurance claims database showed that between 2007 and 2016 two-thirds of food allergy histories related to under 18-year-olds. Peanuts were behind 26% of reactions across all age groups. More than half of the histories related to children under ten.
Anxious parents want peace of mind and an improved quality of life for their vulnerable children. With Palforzia signed off exclusively for use with children aged between four and 17, Aimmune is positioned where demand is likely to be strongest.
Until now, one of the only options for parents has been oral immunotherapy, whereby qualified individual allergists feed patients increasing amounts of peanut foods to desensitise them. Not many families choose this course of action as it is considered risky without a product approved by regulators.
But there are some parents out there who make three-hour round trips with their children who under supervision try to eat more and more M&M's peanut sweets without reacting.
Palforzia builds on this almost "DIY" approach to offer easily deliverable, accurate dosing with a regulatory stamp of approval – a safety net that should win support from existing peanut allergists. It should also encourage approved health professionals to offer desensitisation programmes for the first time.
Aimmune has therefore arguably built a game-changer. Global food group Nestlé, for one, certainly appears to think so. This deep-pocketed giant with international distribution capability has provided strong financial support. Finally getting to this point of commercialisation has taken Aimmune almost ten years. It began with a collaboration between parents, medics, academics and regulators who concluded there was a strong need for an improved treatment regime. It has a strong first-mover advantage, but others are trying to muscle in.
DBV Technologies, for example, hopes its patch-based allergy therapy will be approved later this year. For now, though, Palforzia is expected to generate $1bn of sales in a few years' time. US bank Piper Jaffray recently cited an allergists' survey suggesting "massive upside". We still don't know what exactly causes peanut allergies and there is no prospect of a cure for now. The focus must remain on amelioration and Palforzia is the best treatment we have.
A bargain – if the drug succeeds
In Palforzia's first year of commercialisation sales will be minimal. What could follow, however, is a growth rate strong enough to propel revenue to around $1bn in four years' time.
There is plenty of blue-sky thinking here. For all the positives, Aimmune is still young and much can change. If it does work out, however, then the shares are cheap at $14.
Adding to the interest is that the company's big backer Nestlé, the $300bn food and drink behemoth, recently invested another $200m. It now owns 20% at an average share price of over $30.
Some analysts think it's only a matter of time before Nestlé, which is committed to healthy foods and consumer wellbeing, buys Aimmune outright, effectively taking a new product in-house to drive forward internationally.
This would be excellent news for shareholders, assuming the price is right. But it is speculation. If it doesn't happen, what are we left with? Aimmune is currently valued at around $900m, although it was worth a multiple of that before the spread of Covid-19 sent markets reeling.
And after its recent fundraising, it probably has upwards of about $420m-$450m in cash to fund its costs to breakeven and profitability.
The group is believed to have a sales team of around 80 that has been travelling far and wide to promote the treatment since the approval came through. It's also working on the US health insurance market. In the meantime it will be seeking European approval, working on product refinements and exploring new food allergy treatments such as multi-nut and egg. It has cash, a viable product, a commercial market and a strong backer.
Aimmune is not one for the nervous and certainly not a major investment for anyone. But for patient speculators, there is plenty of potential here.
Stephen Connolly writes on finance and business, and has worked in investment banking and asset management for over 25 years.
Stephen Connolly is the managing director of consultancy Plain Money. He has worked in investment banking and asset management for over 30 years and writes on business and finance topics.