The stockmarket's "Spac" boom is slowing
The number of special purpose acquisition companies (Spacs) coming to market has slumped after increased regulatory scrutiny and questions over their performance.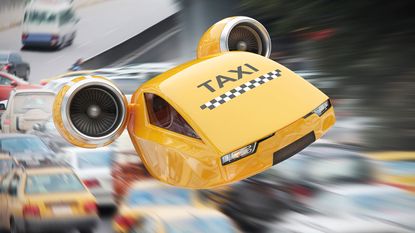 (Image credit: © Getty Images/iStockphoto)
Special purpose acquisition companies (Spacs) "are falling short of their promises", says Rana Foroohar in the Financial Times. They are billed as a "cheaper, more efficient… way to bring new companies public" than the traditional initial public offering (IPO). Last year the vehicles "raised as much cash as they had done over the entire preceding decade". This year "there have been 30% more Spac issuances than traditional IPOs". Yet returns for investors often disappoint.
Spacs: the new IPO
Spacs are shell firms that list on the stockmarket in order to raise cash. They then use the money to buy an existing company, providing an alternative route for the target firm to secure a listing on public markets.
Traditional IPOs are burdensome, says Charles Duhigg in The New Yorker. There are strict rules about how much a company can communicate with the public during the pre-flotation "quiet period". Spacs offer a simpler route to a listing. Some have dubbed Spacs the "second coming of the IPO", says Daniele D'Alvia for theconversation.com. Another drawback of traditional flotations is that they are usually underpriced. This is to drum up interest by guaranteeing early buyers a quick profit, but from a company founder's perspective they are leaving money "on the table". The bubble may already have burst: "only 30 Spac flotations took place in April and May" compared with 299 in the first quarter of 2021.
Subscribe to MoneyWeek
Subscribe to MoneyWeek today and get your first six magazine issues absolutely FREE
Get 6 issues free
Sign up to Money Morning
Don't miss the latest investment and personal finances news, market analysis, plus money-saving tips with our free twice-daily newsletter
Don't miss the latest investment and personal finances news, market analysis, plus money-saving tips with our free twice-daily newsletter
The slowdown in Spac issuance was "a direct result" of "increased regulatory scrutiny", says Therese Poletti for MarketWatch. The IPO process is designed to weed out dodgy claims about a company's prospects, but the lack of rules for Spacs opens the way to fraud. Still, we probably haven't seen the end of the frenzy yet. After flotation a Spac usually has a two-year time limit to find a company to merge with. If it fails to do so the vehicle is wound up. There are "more-than 400 already public Spacs searching for targets to find deals", says Nicholas Jasinski in Barron's. So there could be a rush of "risky deals" as Spac managers race to beat the deadline, says Poletti. There is a lot of cash ready to fund "pie-in-the-sky technologies [such as] flying robotic taxis".
A study by the European Corporate Governance Institute found that "Spac share prices tend to fall by about a third of their value within a year of their mergers", says Foroohar. Another paper found that "fewer than a third of Spacs end up making money for investors", says Duhigg. Where does the money go? Sponsors, the people who created the Spac, often receive "20% of a Spac's stock… Such paydays can be worth hundreds of millions of dollars". As Michael Klausner of Stanford Law School puts it, "The real reason Spacs are so popular right now… is mostly because sponsors are making so much money" from them.