BP boss raises the oil giant's dividend ahead of his departure
Bob Dudley, the departing CEO of oil giant BP, has given shareholders a parting gift by raising the dividend. But they would be happier if oil prices were higher.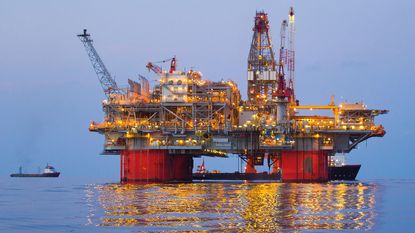 (Image credit: © 2013 BP plc)
The outgoing BP chief executive, Bob Dudley, about to retire after nearly a decade in charge of the oil giant, has delivered a "parting gift" to shareholders by unexpectedly increasing the company's dividend, says Jillian Ambrose in The Guardian.
The decline in the oil price has reduced BP's profits to $2.6bn in the fourth quarter of 2019 from $3.5bn in the same period of 2018. But the energy giant still did better than most people had been expecting. As a result, BP's shares immediately surged by 3.5% on the news.
BP's latest results may be "better than expected", but the dividend increase is still surprising, says Emily Gosden in The Times. In October Brian Gilvary, BP's chief financial officer, had said that a hike was "unlikely" before the new CEO took charge given the need to focus on debt reduction.
Subscribe to MoneyWeek
Subscribe to MoneyWeek today and get your first six magazine issues absolutely FREE
Get 6 issues free
Sign up to Money Morning
Don't miss the latest investment and personal finances news, market analysis, plus money-saving tips with our free twice-daily newsletter
Don't miss the latest investment and personal finances news, market analysis, plus money-saving tips with our free twice-daily newsletter
However, Gilvary now believes that a dividend increase can be justified given "strong operational momentum" and "growing free cash flow". There has also been substantial progress on asset sales and debt reduction, with Gilvary announcing that BP plans to sell a further $5bn of assets by mid-2021.
Standing out from the competition
Increasing BP's dividend makes sense given that high yields "are the only thing attracting many investors to the industry in a world increasingly aware of the impact of fossil fuels on climate change and falling energy prices", says Laura Hurst on Bloomberg.
It also helps distinguish BP from its peers, who have experienced a "bleak earnings season" so far. However, pressure from fund managers means that no matter how well BP is doing financially, one of its key tasks now "will be to convince investors and the wider public that BP is doing enough to tackle climate change".
If prices were $70 a barrel there would be plenty of financial leeway for new CEO Bernard Looney to satisfy activists by setting a "meaningful target" to reduce emissions and invest more in renewable energy, says George Hay on Breakingviews. As it is, he'll have a hard enough task keeping shareholders on board, since the current price of $55 a barrel is not far off the $50 a barrel level needed by BP to cover its capital expenditure and dividends. Overall, while the dividend hike may be enough to secure Dudley's legacy, it more than "slightly" cramps Looney's style.
Further falls in the price of oil are certainly not out of the question, says Anjli Raval in the Financial Times. BP has admitted that if the deadly coronavirus outbreak continues to spread it could end up "cutting global oil demand growth by 40% this year".
Perhaps the only way to halt the current bear market in oil is for Opec , the exporters' cartel, to agree "emergency production" cuts with Russia that are drastic enough to bring prices back above $65 a barrel.
Matthew graduated from the University of Durham in 2004; he then gained an MSc, followed by a PhD at the London School of Economics.
He has previously written for a wide range of publications, including the Guardian and the Economist, and also helped to run a newsletter on terrorism. He has spent time at Lehman Brothers, Citigroup and the consultancy Lombard Street Research.
Matthew is the author of Superinvestors: Lessons from the greatest investors in history, published by Harriman House, which has been translated into several languages. His second book, Investing Explained: The Accessible Guide to Building an Investment Portfolio, is published by Kogan Page.
As senior writer, he writes the shares and politics & economics pages, as well as weekly Blowing It and Great Frauds in History columns He also writes a fortnightly reviews page and trading tips, as well as regular cover stories and multi-page investment focus features.
Follow Matthew on Twitter: @DrMatthewPartri