Will Mailbox Reit, a new property fund with a single investment, deliver?
Mailbox Reit, a new real-estate investment trust set to float on a new property exchange, contains just one building. David Stevenson assesses its prospects.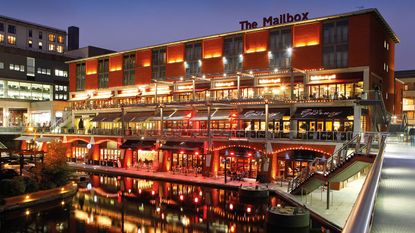 (Image credit: © Images of Birmingham Premium / Alamy)
Warren Buffett once quipped that "diversification is protection against ignorance. It makes little sense if you know what you are doing." Like many experienced, successful investors he has made huge profits by focusing on a small bunch of big assets and sectors he knows very well.
Private investors looking to emulate the Sage of Omaha could consider taking this approach to its logical conclusion and concentrating on just one asset: a single property. That is the idea behind a new real estate investment trust (Reit) launching on a new, property-based, stock exchange called the International Property Securities Exchange (IPSX).
The BBC meets Harvey Nichols
This platform aims to make property investing more popular and accessible by launching single-property Reit structures, with the first out now: the Mailbox Reit, based in the heart of Birmingham's central business district. If you live in that city or visit it regularly, you'll probably know it as the local office for the BBC and Harvey Nichols.
Subscribe to MoneyWeek
Subscribe to MoneyWeek today and get your first six magazine issues absolutely FREE
Get 6 issues free
Sign up to Money Morning
Don't miss the latest investment and personal finances news, market analysis, plus money-saving tips with our free twice-daily newsletter
Don't miss the latest investment and personal finances news, market analysis, plus money-saving tips with our free twice-daily newsletter
Unlike with many diversified real-estate funds, if you invest in this new Reit you'll be able to keep a sharp eye on how this single large property development performs over the next few years simply by paying a visit on a regular basis.
The idea of a single-building Reit isn't entirely new; they have existed in the US for some time. Now the IPSX is seeking to give private investors a regular quarterly income from owning just one building. The new exchange has been taking shape for several years now, but it needed the right building to kick off with, which is where the Mailbox comes in.
It is owned by a shareholder in IPSX, M7 Real Estate. Other IPSX investors include blue-chip names such as British Land. The Reit is looking to raise £62m in total via 100p shares, with a target dividend of 5p a share paid quarterly (from the first quarter of 2021).
After the initial public offering (IPO) on 21 October, M7 will continue to own a 46% stake in the structure, using the proceeds for conversion of retail into offices and to reduce debt so that the loan-to-value (LTV) ratio is below 40%.
The annual rent roll is £9.8m and although the building was bought last year for £190m, it was recently valued at £179m. Covid might well put further downward pressure on that valuation. The building is currently "multi-use": offices comprise 47%, car parking 21.2% and retail 36%. Unsurprisingly there have been difficulties collecting rent from some of the leisure operators (which include a cinema) and retailers.
According to the prospectus, "Rental receipts for the March 2020 Quarter Day were 82.3% of rent due and ... 68.7% of rent due for the June 2020 Quarter Day as at 6 August 2020. This compares with rent collected for the December 2019 Quarter Day of 96.2%".
Home-working affects the outlook
Most of the large property investors I've talked to tend to have firm opinions – negative and positive – about this well-known Birmingham development. But they all warned that the new shift towards working from home might have unpredictable effects. There is also considerable scepticism among many of these institutional investors about the idea of single-property assets, with most suggesting that diversified approach through a typical Reit works best.
Then again, many large institutional investors have long been happy to own single buildings (within a portfolio) and assuming that the IPSX does get more issues away – there's talk of an immediate pipeline of five further projects – then investors should be able to assemble their own portfolio of income-producing real assets.
Investors may also need to keep an eye on the practicalities of this new idea, notably the trading of the shares. I am hugely reassured that the market makers are three very respectable institutions – WH Ireland, Panmure Gordon and Peel Hunt – all using the Crest settlement system. IPSX also says it is heavily engaged with wealth advisers and retail platforms so that private investors can access the IPO.
The gaggle of market makers should also bolster liquidity in the secondary market though I would suggest that as this is a new, untested, idea, don't be surprised if the bid-offer spread is a wider than for many mainstream shares, possibly in the 2% to 5% region. And if the working-from-home trend intensifies and the lockdown persists, I would not be surprised if this Mailbox Reit trades at a discount for some time.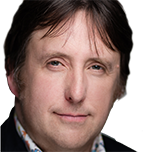 David Stevenson has been writing the Financial Times Adventurous Investor column for nearly 15 years and is also a regular columnist for Citywire.
He writes his own widely read Adventurous Investor SubStack newsletter at davidstevenson.substack.com
David has also had a successful career as a media entrepreneur setting up the big European fintech news and event outfit www.altfi.com as well as www.etfstream.com in the asset management space.
Before that, he was a founding partner in the Rocket Science Group, a successful corporate comms business.
David has also written a number of books on investing, funds, ETFs, and stock picking and is currently a non-executive director on a number of stockmarket-listed funds including Gresham House Energy Storage and the Aurora Investment Trust.
In what remains of his spare time he is a presiding justice on the Southampton magistrates bench.